Indian Bazaar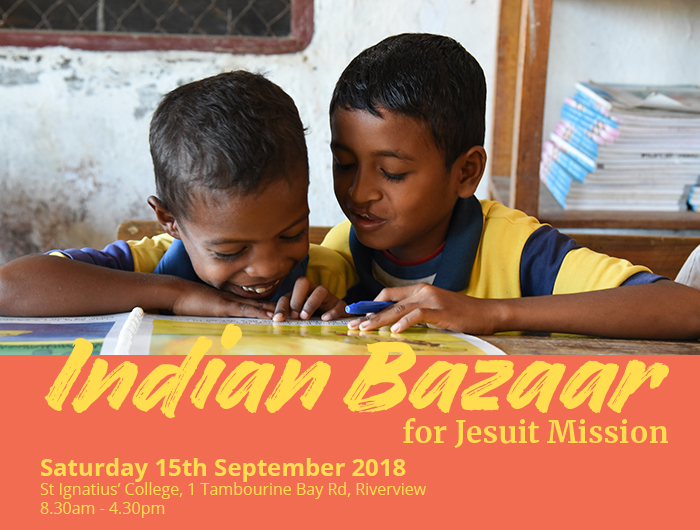 Thank you to all who attended this year's Indian Bazaar was on Saturday 15 September 2018
To see a video of the event, please click here 
The Indian Bazaar is the major annual Jesuit Mission event in NSW, generously hosted by St Ignatius' College in Riverview, and supported by other schools, local parishes and communities in and beyond the state. We would like to thank all our incredible volunteers who worked so cheerfully on over 50 stalls, including the raffles, music, rides and amusements. Your attendance at the Bazaar will help fund life-changing education programs for girls and boys; provide food and essential services to refugees displaced by conflict; provide healthcare and livelihood training to some of the world's poorest communities; support vulnerable individuals through pastoral care, and provide emergency relief to communities affected by disasters. The spirit of St Ignatius was shining strongly through the energy of thousands of parents, students, friends, and associates. We would particularly like to thank our visiting Jesuits and guests of honour, Fr Santosh Minj, SJ, Provincial of Hazaribag, India, and Fr Bob Slattery SJ, Hazaribag Province Development Director.
The humble origins of the Bazaar
Fr Bob Slattery SJ left Australia for Hazaribag, India, in 1958, a young man of just 23. Now 84, he has dedicated his life to the Jesuit mission, serving God, and being one with the people and communities in which he lives and works.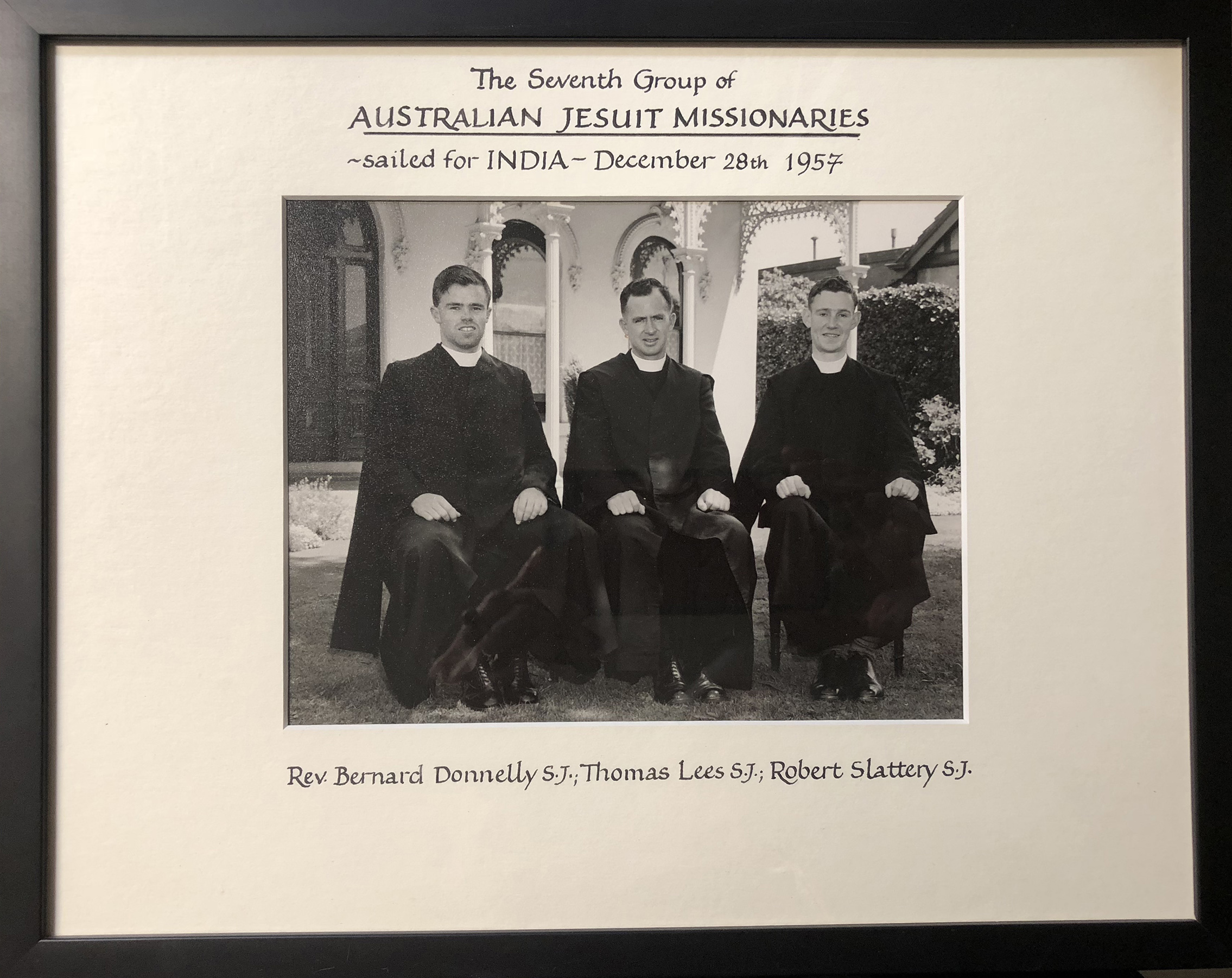 Although the event was certainly a crowd pleaser, it is about much more than just entertainment and enjoyment on the day. For 67 years, the Jesuit Mission Indian Bazaar has raised funds to support Jesuits and their partners who create change for women, men and children living in the global margins, suffering the indignity of poverty and injustice. These partners now operate over 30 projects in more than ten countries across Asia and Africa.
So the Indian Bazaar is much more than a fête. It is a tremendous community gathering with schools, parishes, current and former students, local businesses and other community groups coming together in solidarity with people they may never meet, but whose lives are transformed by their generosity. Up to eight thousand people attend every year. Indian Bazaar volunteers and supporters truly represent St Ignatius' call to be "men and women for others".
The origins of the Bazaar are tender and visionary. In 1951, six young Jesuit men left behind everything familiar and comfortable they knew in Australia. Boarding a ship they followed their faith into the impoverished villages of Hazaribag, India. Their mothers, families and friends rallied together to create a fundraiser to support their work overseas, and so began the first Indian Bazaar. This year, one of the early Jesuits to travel to India, Fr Bob Slattery SJ, was at the Indian Bazaar to see it for himself, and to give thanks to all those who tirelessly support the event.
From humble beginnings with the opening a single school, where students sat on the ground in the open air, there are now 65 Jesuit schools and two tertiary institutions in Hazaribag in India that educate over 27,000 students every year.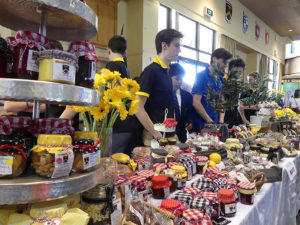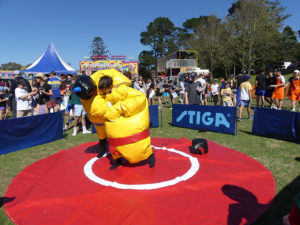 Donations for the 2019 Indian Bazaar
will be gratefully accepted at our North Sydney office after October 2018. If you would like to get involved and support this event, please contact
engagement@jesuitmission.org.au
.
Back to Events >