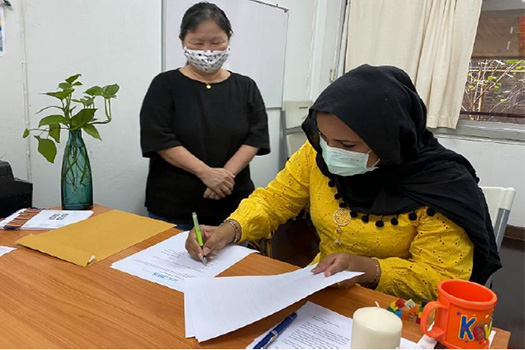 Refugee Maira leads by example and pursues a Master's degree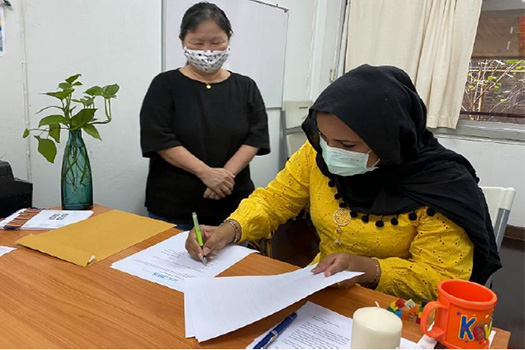 Maira hopes that all refugee women are able to pursue their academic dreams like she is.
Being part of a persecuted minority group, Maira fled from Pakistan and came to Thailand in 2013, and her resilience is remarkable. Now she is leading by example and hoping that she can inspire other women in her situation to explore opportunities in education.
"I was given the opportunity to study at university and start my life over," said Maira.
Thanks to your generosity, Maira is the one of the amazing students who received a scholarship to study from our partner Jesuit Refugee Service (JRS) Thailand and has recently taken up a Master's degree in International Relations at Thammasat University in Thailand.
Refugee youth in Bangkok are not allowed to attend government schools. With parents desperate to earn money any way they can, or without any parents at all, they are at risk of trafficking, sexual violence, exploitation or arbitrary arrest.
However, Maira is determined to improve her situation and sees education as the opportunity to break herself out of the cycle of poverty and injustice.
"If I tried and failed, it's okay. But if I never try, I'll just be living with regret and that is more painful," she said.
The Urban Education Project in Thailand welcomes refugees by providing free training in Thai and the English language, and vocational skills such as sewing, computer skills and beauty therapy. They also offer help with housing, food, scholarships and transport costs.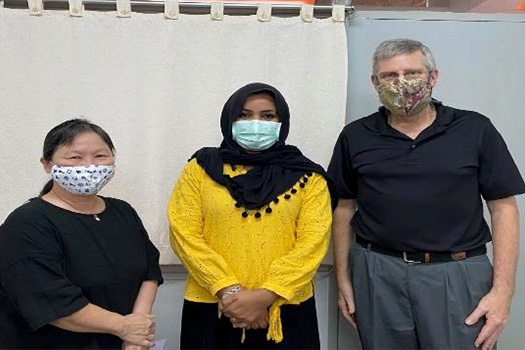 "If you're just living in your past and put your past into your present, and think that you're the victim of the world, you have just made yourself that way," said Maira.
Thanks to your support, Maira has adopted a positive outlook that helps her to overcome her past, and she can now encourage other refugees to look for the light at the end of the tunnel and to keep moving forward.
---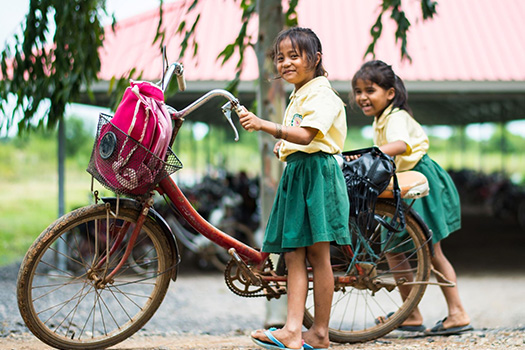 This Christmas, instead of a traditional gift, why not give a gift that can change someone's life? For $50 you can buy a bicycle for a rural student in Cambodia and help them receive a quality education.
You can choose from an e-card or postal card to share with your loved one this Christmas.
Click here to browse our Gifts for Change Program