Metta Karuna programs
The Metta Karuna programs helps people living with disabilities improve their quality of life through livelihood training, wheelchairs, houses and much more. 
Cambodia still lives with the legacy of war and conflict. Many people, uprooted and injured during the war, face formidable challenges. Since the war, there has been little improvement in the living conditions, social services and education for the country's most vulnerable. Although there has been impressive economic growth and the poverty rate has decreased significantly from 47% in 1993 to 18% in 2012, inequality between Cambodia's urban and rural areas continues to grow. Over 72% of Cambodia's 16 million people live on less than US$3 per day (Asia-Development Bank). Although this does not mean they live in the margin of the international measure for extreme poverty (US$1.25 per day), it is a huge number of people living on the margin of extreme poverty. It would take only a small economic shock, natural disaster, bad harvest, an accident to push any of these families into severe poverty. Although disability awareness has increased over the years, people with disabilities (PWD) are still not included in the mainstream of society, have very little support are are very vulnerable to injustice and poverty. Due to a lack of education and training, even children living with disabilities are neglected. Metta Karuna means 'loving compassion' in Khmer. With love and compassion our local partner, Jesuit Service Cambodia, runs the Metta Karuna program in many rural communities across the whole country. The program serves many people living in poverty, people with disabilities and their families. At its heart this program recognises every person's innate dignity, and embodies our Catholic call to show preferential love for our most impoverished brothers and sisters. The program improves the quality of life for the most disadvantaged members of society, through education, livelihood opportunities and social development projects.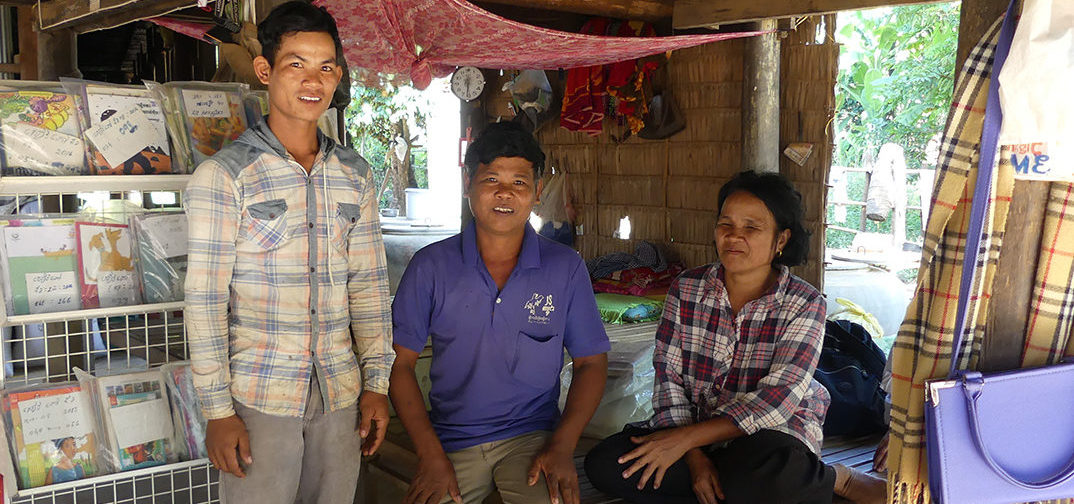 The Metta Karuna program supports families to improve their quality of life through livelihood opportunities.
Program details
Metta Karuna programs help God's most vulnerable people to access healthcare services, safe housing, toilets and clean water, and to improve their quality of life with much needed support such as wheelchairs, including spare parts and repair services.
With help from our generous supporters, Jesuit Mission has supported the Metta Karuna program for many years. The program is tailored for each family's unique situation and living circumstances. Some families participate in the program because they live in extreme poverty, and others face challenges with disabilities and poverty. In each area that the program runs, the local Program Coordinator has a very strong relationship with the families in the communities. Their accompaniment journey is long and types of assistance may change over time.  The key components of the program are:
Increasing livelihood opportunities (tailoring training and provision of a sewing machine, bike repair training and air pumps)
Provision of wheelchairs or tricycles and ongoing servicing
Construction of adequate housing and accessible toilets
Improving access to education with scholarships, learning materials and bicycles
Emergency food and rice
Mini-village schools for Kindergarten to Grade 2 students who live too far from the primary school
School libraries, village libraries and supply of the library books
Most families are helped with a range of the initiatives, and all are empowered with the freedom to live fuller and more dignified lives.
Mrs Ho's Story
For Mrs Ho Navy, the civil war has also cast a long shadow. At age 14, she lost her leg in a landmine explosion that also robbed her father of both legs.  She was devastated at facing the rest of her life with a disability that affected her mobility, her self-image, and her security. But her life was transformed when she became participant in Metta Karuna, a program run by Jesuit Mission's long-term partner Jesuit Service Cambodia. Metta Karuna also has a strong focus on income-generating activities and initiatives, and education programs for children like Mrs Ho's. Through Metta Karuna, Mrs Ho and her husband, who also has a disability, gained a well-constructed house, which ensures her future safety and health and that of her young children. The new house has also opened up access to cleaner water.   Now, thanks to the love and support of many, Mrs Ho has a place to build her life, her children can play and study, she has grown in confidence and can plan for the future:
"I will grow small crops in our backyard to take to the market and sell... When they told us they will help with the cost of house construction, I was so happy ... It meant that we could now sleep with our children in a safe and comfortable place."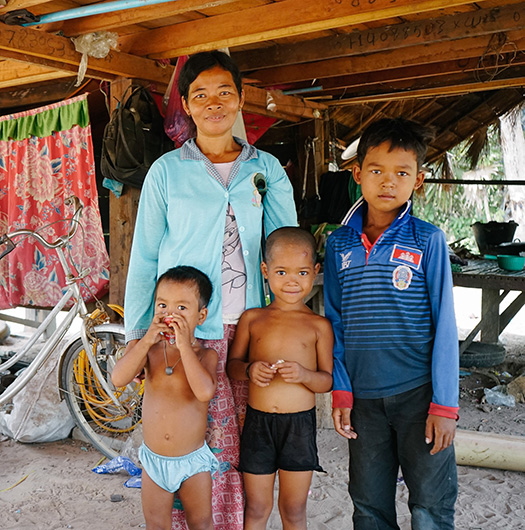 Metta Karuna has helped Mrs Ho's family plan for the future.
We need your support to help empower more people living with disability and other disadvantage, so they can have better access to resources for a better quality of life and more secure future.