A lasting legacy
John and Pauline's selfless decision has given hope to future generations of vulnerable communities – as a lasting legacy.
John, 91, and his wife Pauline, 79, recently had a conversation that many of us like to avoid – about their Will. They have been long-time supporters of Jesuit Mission and they wanted to ensure their support would continue as a lasting legacy. So they made the joint decision to leave a bequest in their Will to Jesuit Mission. When we spoke to John and Pauline about the gift in their Will, they were a glowing representation of cheerful generosity. John shared with us that he first heard about Jesuit Mission many years ago - "I went to a Jesuit school, I've known about Jesuit Mission since my school days... and I've been a strong supporter of Jesuit philosophy all my life." John and Pauline were avid travellers in their younger years, and even now, John keeps up with international current affairs by reading online newspapers from many different countries. They've been exposed to some of the world's most vulnerable communities and seen their need firsthand - "We are all so much better off in Australia than in poor countries and we think it better to help poor and needy people… We'd like to make life easier for those people in need, and to help them support their countries." They also mentioned how easy it was to arrange the gift - "We were just remaking our Wills, and our lawyer was helping us with that, so it was very easy to organise the bequest." We were thrilled when Pauline and John said they have no hesitation in recommending Jesuit Mission to other people considering leaving a bequest. They shared:
"The money that we give is all used for the benefit of those needy people. Very little would go to administration, so we think that's a good reason to choose the Jesuits. And also the Jesuits have a good knowledge of where the money is needed, and how it could be best used."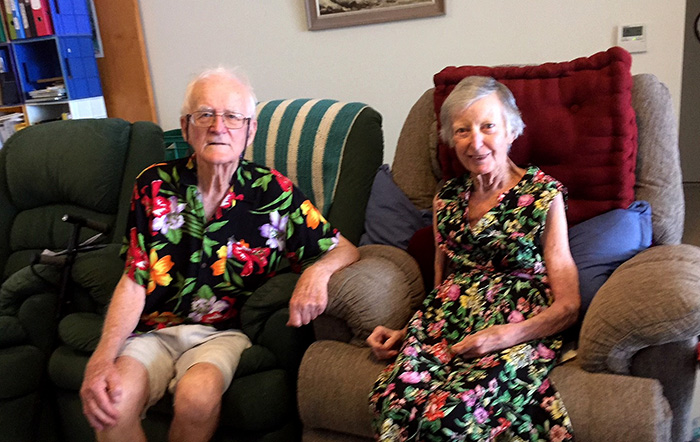 John and Pauline are keen to ensure their support will continue for generations to come.
We sincerely thank John and Pauline for their generous support which will help poor and vulnerable communities for generations to come.
If you would like to leave a lasting impact just like John and Pauline, we'd love to chat to you about making a bequest donation in your Will.
A gift like this will ensure your vital support continues for future generations of people in need. Find out more about leaving a gift in your Will to Jesuit Mission >