We simply couldn't do the work we do without the generous helping hands of our volunteers. You may like to volunteer for a specific event or help us with administration, event preparation and donation processing at our office. We also have volunteering opportunities for students and youth.
Volunteer in our office (North Sydney)
Join our team of friendly staff throughout the year with office work and administration such as data entry, donation processing, and sorting bric-a-brac in preparation for events.
Volunteer for events (Sydney and Melbourne)
If you can offer your time and skills for events, or even your professional services pro-bono, we would be very grateful. We need volunteers in the office to help with the preparation of events (e.g. sorting bric-a-brac), on location for the event day itself (e.g. manning market stalls and BBQs), and in the office after events (e.g. processing donations and general administration). See more information about the
Jesuit Mission events run throughout the year >
Student volunteers (Sydney office)
Help our friendly office staff with administration such as data entry, donation processing, and event preparation. We can tailor your volunteer work to suit a particular area of interest to ensure you learn the skills needed for your career path ahead. We welcome students seeking community service hours (e.g. the Duke of Edinburgh's Award) and work experience.
Professional services pro-bono
If you are able to offer us your expertise pro-bono, this can help us save costs while continually our effectiveness in serving marginalised and vulnerable communities around the world.
To enquire about volunteering with Jesuit Mission, please contact us on (02) 8918 4109 or engagement@jesuitmission.org.au
. (
Please note that we do not offer volunteering opportunities with our overseas programs due to staffing and logistical considerations.)
CONTACT US
Meet some of our volunteers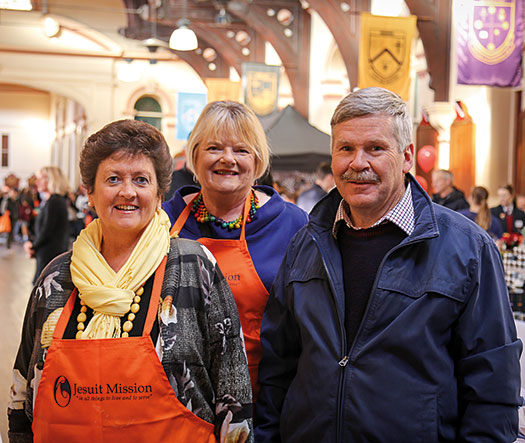 Mary
Office and events volunteer
Mary volunteers in our Sydney office regularly to assist with administration, and each year works as part of the volunteer committee who ensure the success of our Indian Bazaar.
"I've had a great time! Everyone is welcoming and happy – it's a small office and such a happy place to work. It's a great social outlet and I've made great friends among the staff and volunteers. I can't imagine retiring again – from Jesuit Mission!"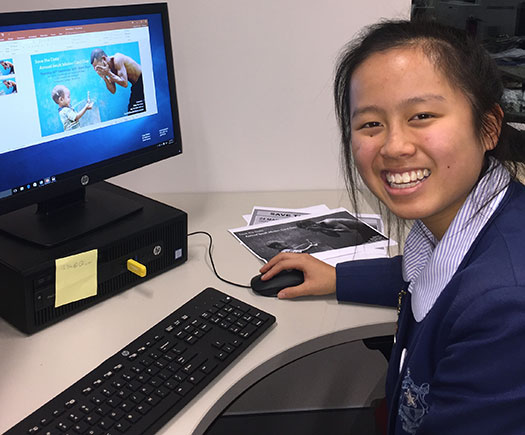 Jen
Student Volunteer
Jen, a Sydney student, began volunteering with Jesuit Mission as part of her work towards the Duke of Edinburgh Award.
"The great thing about volunteering for Jesuit Mission is that there is a variety of work to do - making presentations, designing event invitations, sorting event materials. I have developed new skills and have been informed about the needs of marginalised communities on a global scale."
If you would like to offer your time to support our work, we would love to hear from you! Please contact us on (02) 8918 4109 or engagement@jesuitmission.org.au. 
CONTACT US