Fundraising ideas
Fundraising is a great way to raise awareness and funds for the work of Jesuit Mission. There are many ways you can hold your own fundraiser for Jesuit Mission and we'd love to chat to you about ideas.
You can raise funds for Jesuit Mission as an individual, school group, parish group, or as a workplace. Some successful (and fun!) events organised by individuals and groups in our supporter community have included:
Gifts in Celebration - instead of receiving gifts for special occasions, such as birthdays or weddings, you can ask loved ones to make a gift to Jesuit Mission on your behalf. This is a meaningful and impactful way to celebrate your special occasion by helping people in need.
Cake stalls or market stalls
Morning teas, lunches or dinners
Garage sales
Concerts
Trivia nights
Fun runs (e.g. Sydney City2Surf, Melbourne Marathon Festival)
Guinness World Records
Staff gold coin casual clothing days
Baking contests
We love to hear new ideas! Get in touch with us on (02) 8918 4109 or engagement@jesuitmission.org.au to chat to us about how you can fundraise for Jesuit Mission.
Get started
If you're thinking of raising funds online (e.g. for Gifts in Celebration or fun runs) the process is easy. You can set up your own personalised web page to receive and track your donations then simply share the link with friends and family. For events where the funds are raised on site, we can help you prepare the best way to collect donations for your activity.
However you decide to fundraise, we want to help you make it enjoyable and successful. To chat with us about your ideas or questions, contact us on (02) 8918 4109 or engagement@jesuitmission.org.au.
CONTACT US
Some of our previous fundraisers
Mary from Adelaide, SA
Mary enthusiastically raises funds for Jesuit Mission with her regular garage sale in Adelaide.
"We started the garage sales because we had a shed full of stuff we didn't need. Then people started donating clothes, books, shoes and furniture.  Now I have volunteers who come and cook on the day and help out with the sale.  That is how we make money for Jesuit Mission."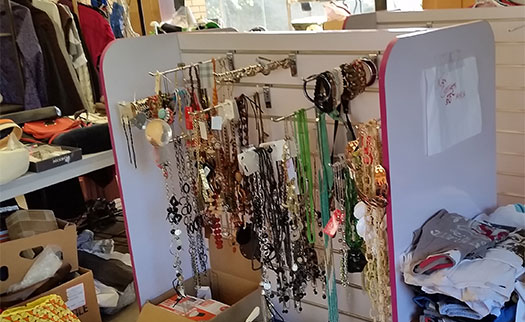 Students from St Ignatius' College, Riverview, NSW
The students of Saint Ignatius' College, Riverview recently raised funds for Jesuit Mission by breaking the Guinness World Record of the largest human country shape. They broke the record with 1,087 students forming the shape of Timor Leste.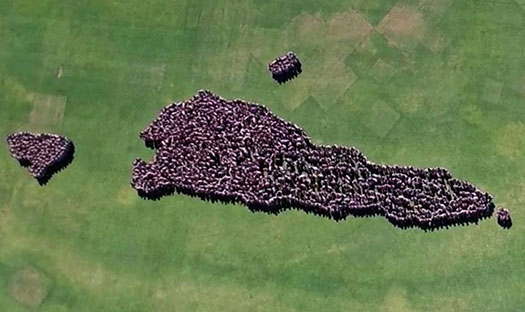 CONTACT US