St Canice's Railaco Appeal – 'big steps forward, but the need goes on'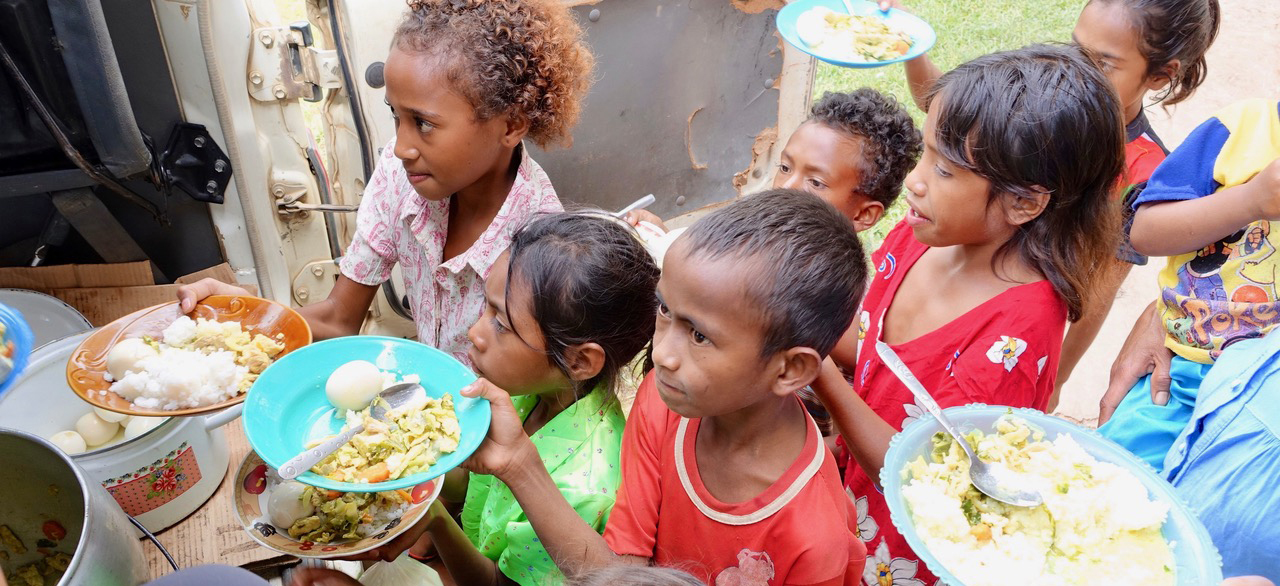 Thanks to generous St Canice's donors, there are beautiful moments to share about our sister parish relationship with the Railaco Jesuit Mission.
The need is ongoing – many youngsters still need nourishing, a good education, and medical care. A few dollars go a long way in Timor, and the Railaco Jesuit Mission is there to continue providing these necessities of life.
Your recurring donation would assist in meeting this ongoing need.
$25 a month would provide 50 families a consultation with the doctor and medicines.
If you prefer to give a one-off donation, $25 will pay for 20 meals for preschool children.
Whatever you give, helps fulfil the good works. Importantly, at Railaco, your tax-deductible donation goes direct to the cause.