Young people in Cambodia, like Rattana, are trapped in a cycle of poverty. But education can help them break free.
"Living in the student centre, life is happy. I have food, friends, schooling, and regularity in so many aspects. I have learned many new skills." - Rattana, living at Battambang Education Project, Grade 10 student.
Families living in poverty in rural Cambodia struggle to find the money needed to keep their children in school. Many young people must leave school early before learning the skills that could transform their lives.
You can help young people break free from this cycle of poverty.
Your gift today will help the Battambang Education Project give vulnerable young people life-changing access to education, and the opportunity to build better futures.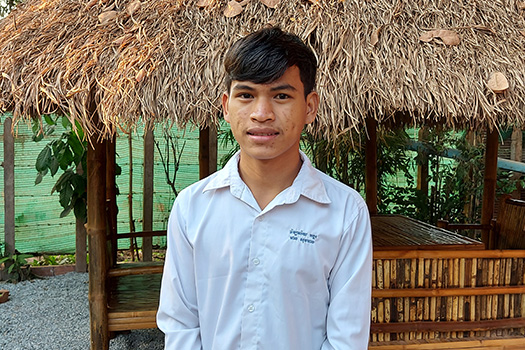 DONATE NOW
The vast majority of Cambodia's 16 million people live in rural areas, where families endure the constant burden of poverty. Families simply can't afford school fees and extra costs, so most young people receive no more than a rudimentary education before leaving school early to help support their family.
Without education, young people remain trapped in the cycle of poverty.
On top of this, to cope with the ongoing challenges of poverty, an increasing number of people in the Battambang region cross over the border into Thailand looking for work. Children of these migrant workers have become among the most vulnerable of all, left in danger of trafficking and exploitation.
It's here, where the need is so great, that the faith of people like you is creating real change.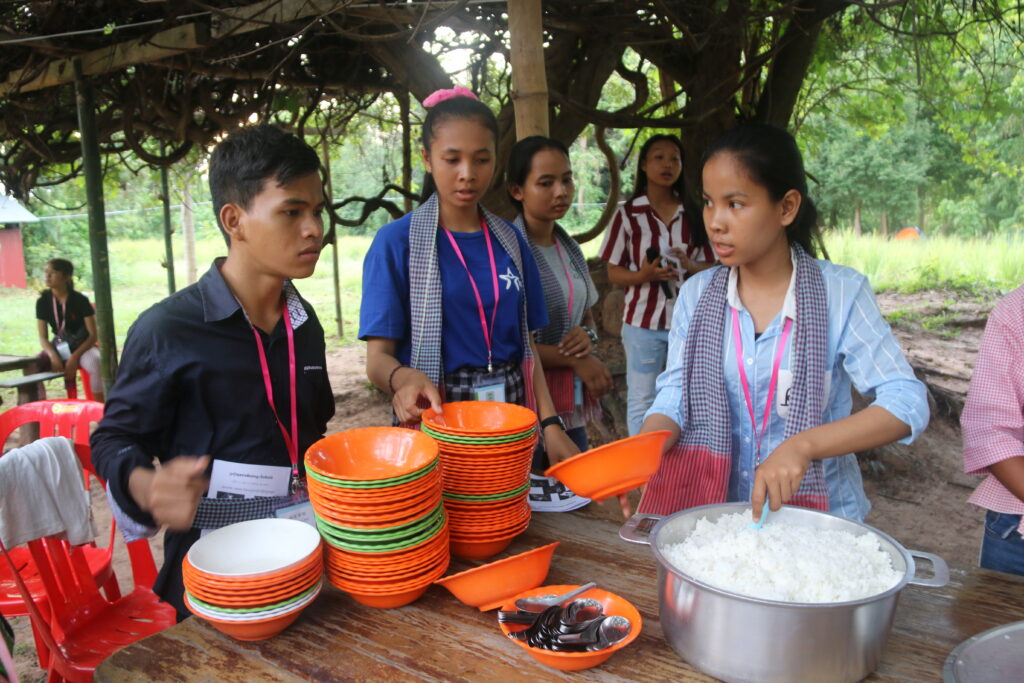 Battambang Education Project
Thanks to kind supporters like you, Battambang Education Project is providing the education vulnerable young people need to break free from the cycle of poverty.
Run by our local partner, Apostolic Prefecture of Battambang, the Battambang Education Project seeks out and prioritises the most vulnerable students in nine provinces of Northwest Cambodia – including orphans, children suffering neglect or abuse, and those who've never received any education.
Scholarships
The project provides financial scholarships to students. These cover fees and tuition for Grades 1 -12 and higher learning. This relieves families of the financial burden of education, and along with essential support for both students and parents, helps ensure students stay in school longer.
Student centres
The Battambang Education Project also runs six hostels across the Prefecture, providing vulnerable students from remote villages with a safe and nurturing environment to live and learn. At the centres, students receive the education and support they need to thrive in all aspects of their lives under a supervised student-formation program.
Please donate today to help young people access vital education.
DONATE NOW
With your support, more young people like Rattana can stay in school longer and get the life-changing education they'd otherwise miss out on.
Rattana's story
Studying Grade 10, Rattana is one of the 330 students currently participating in the Battambang Education Project.
Rattana has been living at one of the Student Centres in Siem Reap since 2017.
"Before I entered the student centre, I had already stopped school for three years because my family could not afford to feed us well, or pay the fees for my school requirements."
At the time he left school, Rattana was 15, studying Grade 7. He took on a variety of back-breaking, low paid jobs to help support his family.
His only solace during this period was studying catechism in Church with friends. It's there that Rattana came to the attention of the Battambang Education Project – and his life changed forever.
"I feel like I have a new life! When I was working, life was so difficult. I thought I would never be able to study again. Living in the student centre, life is happy. I have food, friends, schooling, and regularity in so many aspects. I have learned many new skills."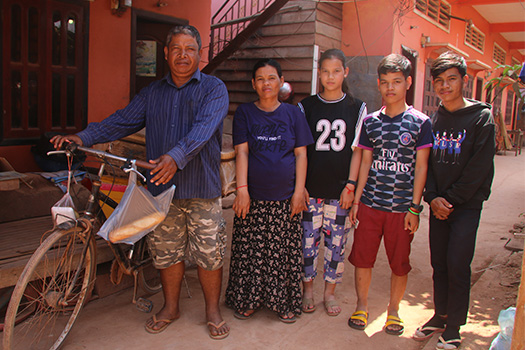 With the support of wonderful people like you, Rattana is now planning to complete his studies and pursue a career as an electrical engineer.
Your generosity will help transform the lives of more young people like Rattana:
$48 provides one month of food for a student
$129 can provide English and Computer classes for a high school student
$387 provides extra classes for students in Grades 10-12
$774 supports annual university scholarship for a student
Please, make your kind donation today.
DONATE NOW