In the wake of Cyclone Mocha, the people of Myanmar urgently need your support. Please donate to our Emergency Action Fund to help our local partners provide vital emergency relief to people whose lives have been torn apart first by conflict, and now by natural disaster.
DONATE NOW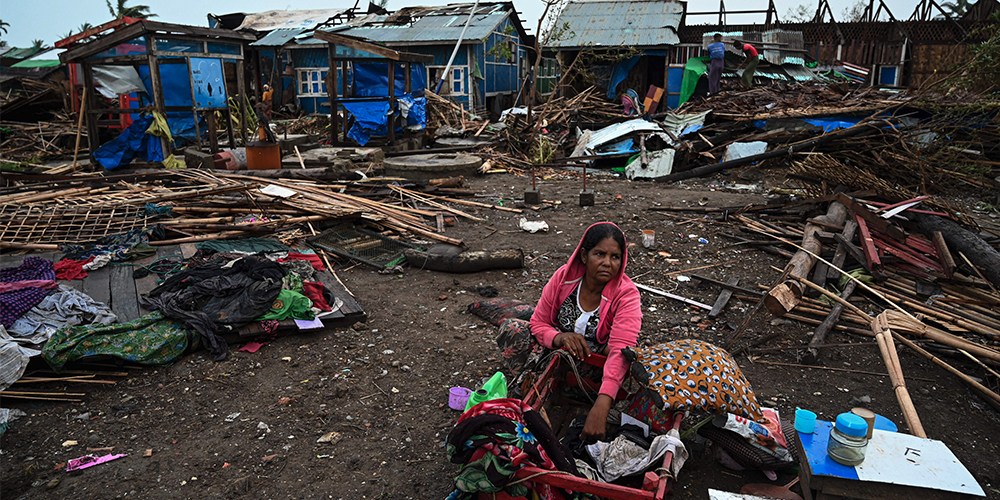 For over two years, our sisters and brothers in Myanmar have been struggling to survive the country's brutal military regime. Now, they're shouldering a new burden. 
On 15 May Cyclone Mocha ripped through Rakhine State in Myanmar. Winds of up to 210 km/h devasted the region, killing an estimated 400 people and leaving countless without homes, or access to food and clean water. 
We are calling upon our Jesuit Mission community to act today to help provide vital emergency relief to people who've been left with nothing.
DONATE NOW
Our Emergency Action Fund was created to help deliver immediate support – in whatever form necessary – wherever the need is greatest. It is fuelled by the compassion and generosity of people like you, and allows our local Jesuit partners to act fast to provide vital support for people in desperate need. 
In Myanmar, gifts to the Emergency Action Fund are helping provide life-sustaining relief including food, medicines, tarpaulins and emergency education, along with materials to help people begin to rebuild their homes.
Jesuits on the ground* are currently co-ordinating the delivery of urgent materials to families in Rakhine State whose homes have been destroyed and will deploy 1,700 sheets of zinc for shelter and construction in coming weeks.
While the military in Myanmar continues to target aid organisations, our Jesuit partners are uniquely placed to provide help where it's needed most.
After years in Myanmar, they've established trusted networks, so although it's still very dangerous, they're able to deliver vital support to places others can't reach.  
"Through your solidarity, our accompaniment can continue, and hundreds, even thousands of people find protection, relief and the strength to continue their lives," says a Jesuit on the ground.
Your compassionate gift today will bring tangible relief and valuable hope to innocent people whose lives have been devastated first by conflict and now by natural disaster: 
Please, make your tax-deductible donation to the Jesuit Mission Emergency Action Fund today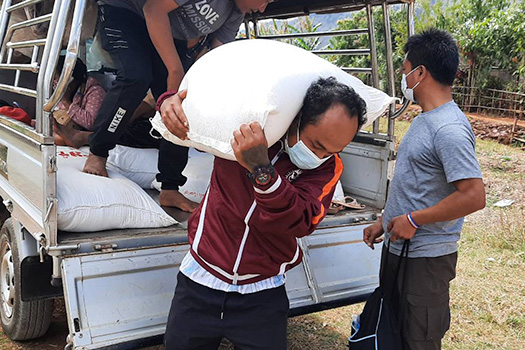 DONATE NOW
Click here to learn more about the impact of the Emergency Action Fund since 2020.
*To protect the safety of our Jesuit partners in Myanmar, no names or identifying details will be mentioned in this – or any other – Jesuit Mission communications.