Jesuit Mission helps support people living with disabilities and landmine survivors to improve the quality of life for some of Cambodia's most vulnerable families.
Please help provide vital hope and practical help so our most vulnerable sisters and brothers can build a better future. To us living in Australia, it seems natural to dream of the future, set goals and work towards providing a safe, secure and happy life for our family. But for people burdened by poverty and living day-to-day, it's almost impossible to make plans or hope for a better future.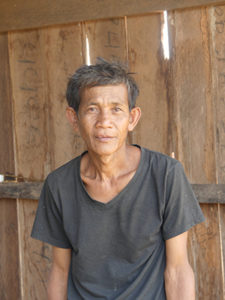 Long Ee couldn't bear to think about the future. After living through the brutal civil war that ravaged Cambodia, he lost his leg to a landmine in 1983. From that time on, life was extremely difficult. Living with a disability meant he was forced to the margins, labouring for 10 hours a day, to earn just 65 cents per hour. While his determination knew no bounds, the rewards were so meagre; he struggled to feed his six children and keep them safe. The family had no choice but to live in a small house with thatched roof that let in the rain, and no sanitation facilities. The only way Long Ee could continue is by focussing on each day, never looking ahead, and never daring to hope that things could change for himself or his children.
"Jesuit Refugee Service has programs to restore and create a more dignified life for people living in rural communities…The mandate is simple: to accompany the people, listen to their stories, the aspirations of the heart and to serve and uphold human rights"
Thanks to the generosity of donors, people living with disabilities are supported to learn new skills, know their rights and have the tools they need (like wheelchairs and prostheses) to begin to live full, free lives. With the support of people like you, JRS worked with Long Ee and his children to construct a new, secure home with a weather-proof tin roof, along with an accessible toilet.
"I am very happy and comfortable, my family is now protected from the rain."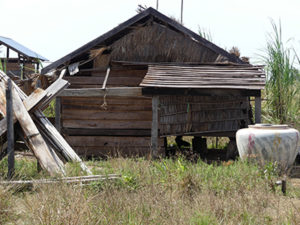 Long Ee's old house would leak constantly.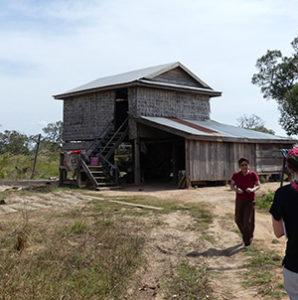 Long Ee's new house is weather proof.
Long Ee has also received a new prosthetic leg and is finally starting to see a better future for himself and his family.
Please put your faith into action today to provide vital hope and practical help to vulnerable people in Cambodia, and across the world. Your generosity will empower our sisters and brothers, like Long Ee, and give their families new hope for a better future.
Your faith can create real change:
$50 provides an emergency food package for a family in need
$150 provides a new wheelchair customised for Cambodia's rural terrain
$195 provides an Income generation grant for a person with a disability
$455 can build a new, accessible toilet for person with a disability and their whole family
$3,900 funds construction of a new house for a family living in poverty and impacted by disability
DONATE
Please, donate today.