In Timor-Leste one-third of people in rural villages do not have access to clean, safe water. Without this basic necessity, communities cannot break free from poverty.
We need your help to bring life-changing new water systems to 13 villages in Timor-Leste, so they can have clean, safe water – and a better future.
Your gift today, is the gift of life.
DONATE
Access to clean, safe water is a basic human right. Yet, in Timor-Leste, almost one-third of people in rural villages do not have access to clean, safe water.
Fatunero is one of these remote villages, where, before the installation of a life-changing water system, life was extremely challenging.
Like other villages, Fatunero relied on its children to fetch the water. The children would walk up to five hours each day, carrying heavy containers of water over 500 meters up to the village from the stream on the valley floor.
This exhausting work meant children were often late for school, and when they got there were too tired to concentrate or learn. Many would simply fall asleep in class. Worse still, the water that they fetched was often dirty and made them sick.
Without easy access to clean water, the village couldn't thrive.
The water collected barely covered basic drinking and cooking needs, so there was none left over to grow food, raise livestock or [ use for proper sanitation and hygiene practices, like handwashing.
Water was a source of poverty for the village.
Then, generous people like you gave the village the gift of life. Water.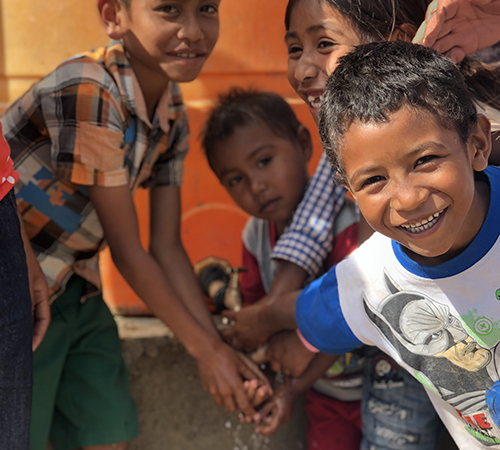 Thanks to our kind Jesuit Mission family, the Water Project, run by JSS was able to work with the people of Fatunero to plan and construct a water delivery system to bring clean, safe water to the village.
Getting water from the valley floor to the village of Fatunero was a significant challenge, requiring water to be pumped 532 metres from the stream to the main distribution tank in the village.
"JSS staff came and arranged a meeting with the leaders to figure out how to establish the water facility. JSS acted straight away and we built a well at the stream and then established a small facility with a pump."
The distribution tank in the village holds 2,000 litres of life-changing water, and feeds 10 smaller tanks throughout the village – so no household is more than a few meters away from safe, clean water.
"Water is just 15 metres from my house!
There is a significant difference now. Children can go to school. We can shower, drink, and our health has improved. The water can help with our agriculture – with the water available, we can plant vegetables, fruit and plants. We won't have to buy them."
With people like you by their side, JSS has already completed works in six villages like Fatunero, supplying over 3,000 people with clean, safe water.
Now, we need your help to bring the gift of life to another 13 villages in the region.
DONATE NOW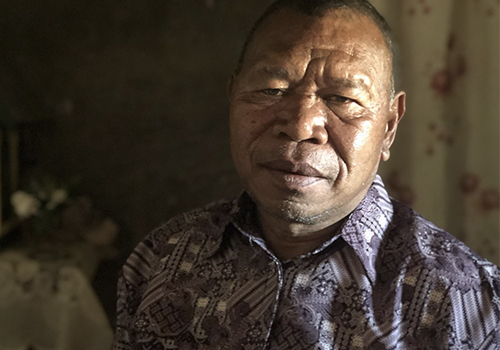 Since the inauguration and blessing of the water system in Fatunero around two years ago, life in the village has dramatically improved.
The children of Fatunero have been given back their childhoods, with abundant time and energy to play and learn. Health in the village is vastly better and families now plant vegetables to eat and sell, giving them additional income. Construction is underway on housing improvements. and there's enough water for better sanitation and hygiene – which is critically important to reducing the spread of COVID-19.
With your help we can replicate this wonderful transformation in 13 more villages over the next two years, giving new health, hope and opportunity to thousands of children, women and men.
It costs $15,000 to fund a life-changing water system for a village like Fatunero, and every contribution from our Jesuit Mission family will help towards that goal. Your generosity will help give the gift of life.
Please, make your tax-deductible donation today.
DONATE NOW