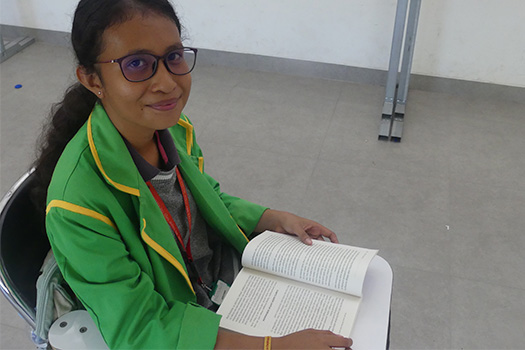 Jesuina chooses to uplift her country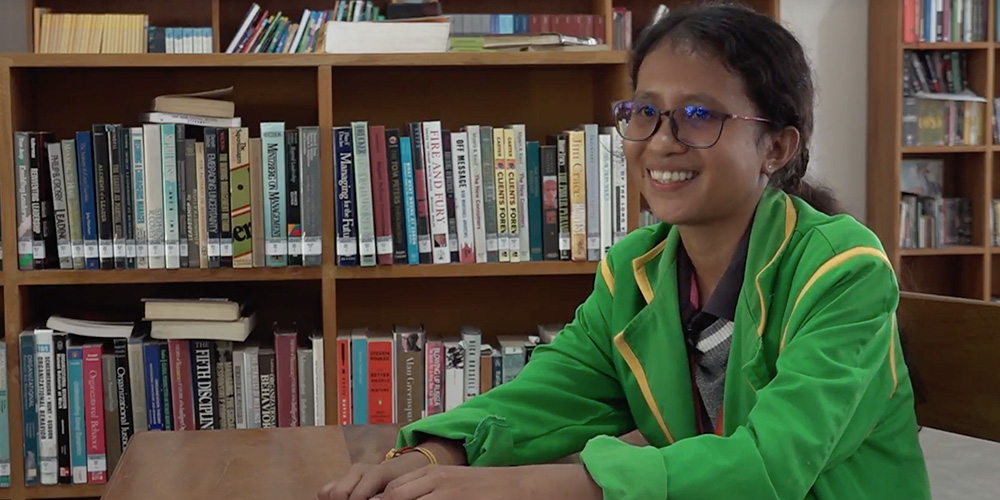 "I hope I can be a good teacher and a quality teacher that can make change for my country," says Jesuina, a 21-year-old scholarship student at the Jesuit-run teacher training institute, ISJB in Timor-Leste.
Instituto de São João de Brito (ISJB) was constructed adjacent to the Jesuit-run secondary school, Colégio de Santo Inácio de Loiola (CSIL), in order to foster rich and authentic practical learning for trainee teachers.
The teacher training institute aims to form educational leaders who will in-turn spearhead the formation of future generations of Timorese.
"Like Nelson Mandela said, 'education is the most powerful weapon which we can use to change the world.' From education we can create more opportunity," says Jesuina.
Studying English and English teaching at ISJB, Jesuina sees that the international language can help facilitate opportunity and growth for future generations of Timor-Leste, especially for those people living in the rural areas.
"For my practical experience I chose a public school in my hometown. I want to teach and empower marginalised communities there," says Jesuina.
ISJB now educates over 460 students and is recognised as a leading teaching education institution - preparing knowledgeable, highly-skilled and ethical professionals who can provide leadership in education, especially in areas with the greatest need.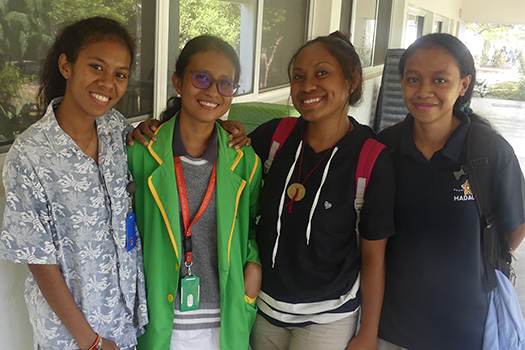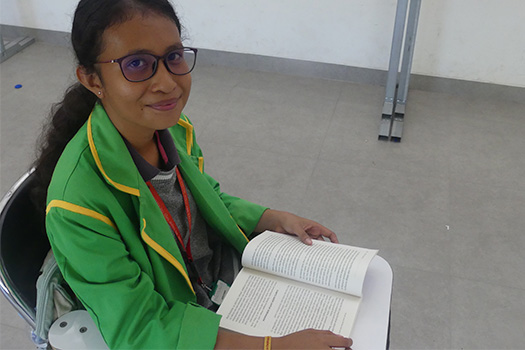 As a CSIL graduate, Jesuina is part of the alumni program and is receiving a subsidiary for her studies. This has been transformational for her and her family as she has been able to ease the financial burden from her mother, who has been raising the family on her own since Jesuina's father passed away.
"With the alumni allowance I can cover my basic needs, I can buy books and I can also support my mother and siblings if they need anything. Sometimes I use it for food and clothes and for my siblings' education. We support each other," says Jesuina.
Thanks to your support, young Timorese like Jesuina are the embodiment of hope and change in their home country. From being formed in the Jesuit ethos at ISJB to be 'men and women for others,' the students participate in regular community outreach and are choosing to support their communities in need.
---