People are jumping for joy about this bridge!
The power of a bridge for connecting communities and making everyday life safer.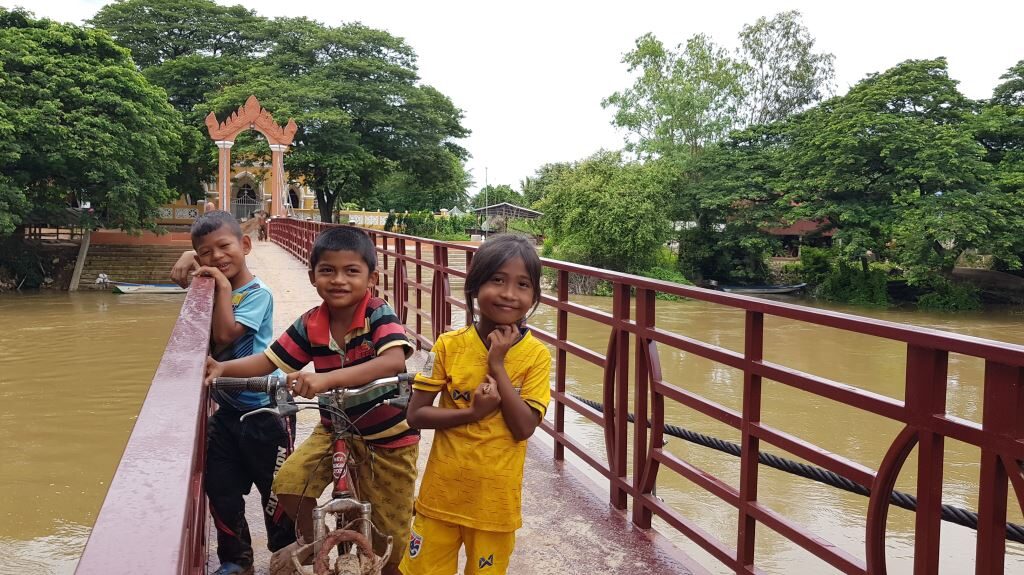 For the seven villages located along the edges of the river between Siem Reap and Banteay Meanchey Provinces in Cambodia, it was once a dangerous climb down a slippery slope to the water each day for vital things like bathing and washing clothes. And it was difficult for people to cross the river to the other side – which meant work opportunities were limited and children often missed out on school.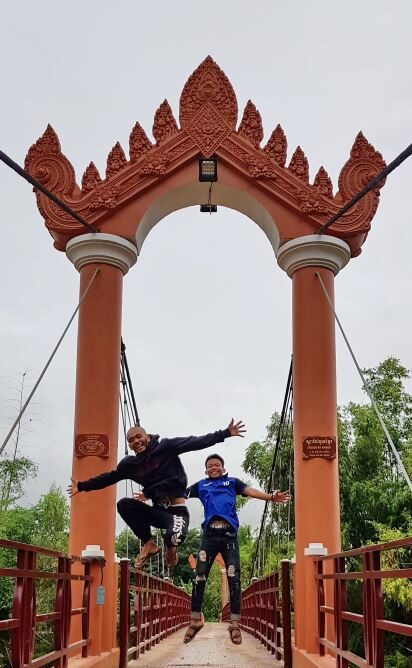 With the generous funding of a supporter, we've been working on the construction of a cable suspension bridge, sixty metres in length, across the river to safely connect the 7,000 people living across both sides.
On 4th October, the bridge officially opened to the public, named "Bridge of Happiness!" This bridge is a way of strengthening friendship between people on different sides of the river. It opened the day after the Feast Day of St. Francis of Assis - when Pope Francis issued the Papal Encyclical "Fratelli Tutti" on fraternity and social friendship.
The bridge area has become a happy place where people gather. They can safely walk down the stairs to wash their clothes and bathe. Children and teachers can access schools across the river. And the church can extend outreach services to support more villages.
Posted 27 October 2020
---