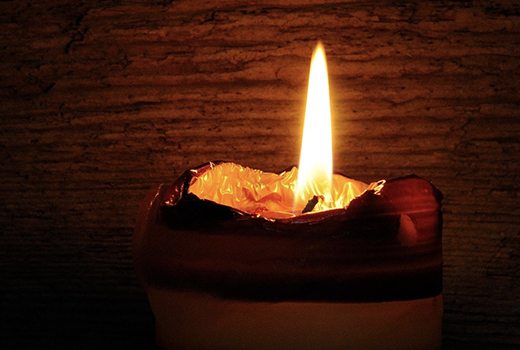 Prayer Vigil for Myanmar and India
Download Prayer Vigil Booklet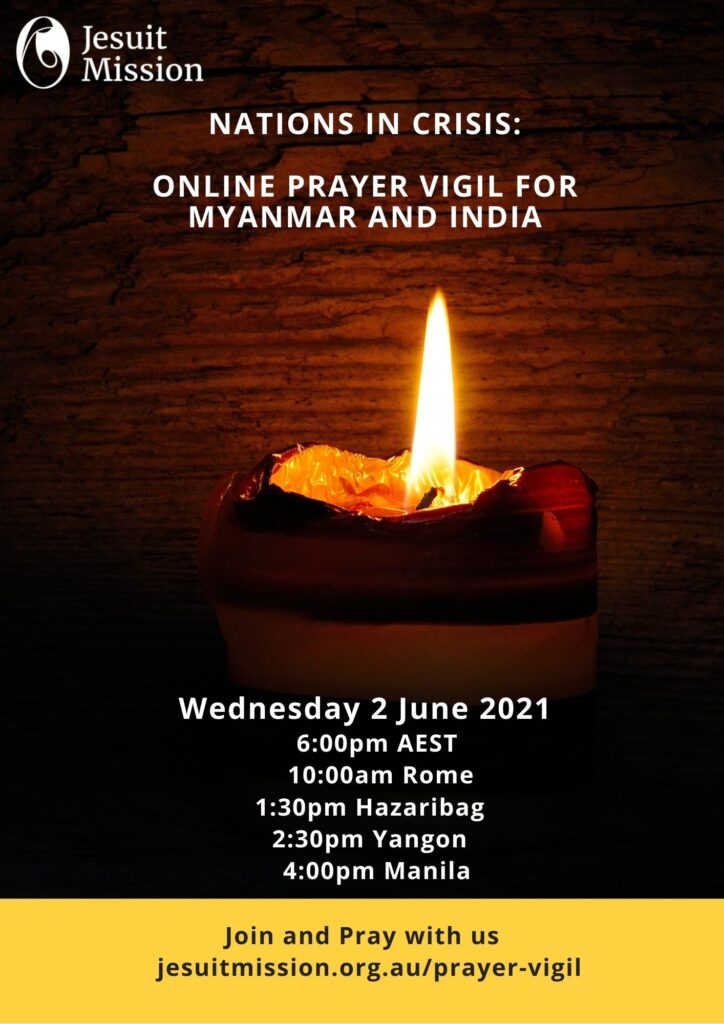 Jesuit Mission hosted an online Prayer Vigil for Myanmar and India on Wednesday 2 June.
Thousands of people from around the globe gathered together virtually in prayer for our brothers and sisters.
Leading the Vigil was Fr Tony Moreno SJ, President of Jesuit Conference Asia Pacific (JCAP), Fr Quyen Vu SJ, Australian Provincial, Fr Santosh Minj SJ, Provincial of Hazaribag Jesuits, Fr Stany D'Souza SJ, President of Jesuit Conference of South Asia (JCSA), Fr Jun Viray SJ, Provincial of the Philippines and Sch. P.V. Joseph Buan Sing SJ, a Burmese Jesuit Scholastic based in Rome, Anna O'Halloran, Chair, Jesuit Mission Maytime Fair Committee, Sr Britto, Holy Cross Sister (India), Gillian Donoghue, Development Officer of Myanmar Jesuit Mission, Niang Mun Ciin (Mun Pi), who works with Myanmar Jesuit Mission.
---
Watch Prayer Vigil