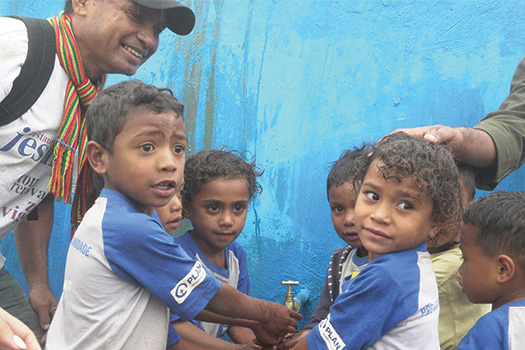 Clean water for three villages in Timor-Leste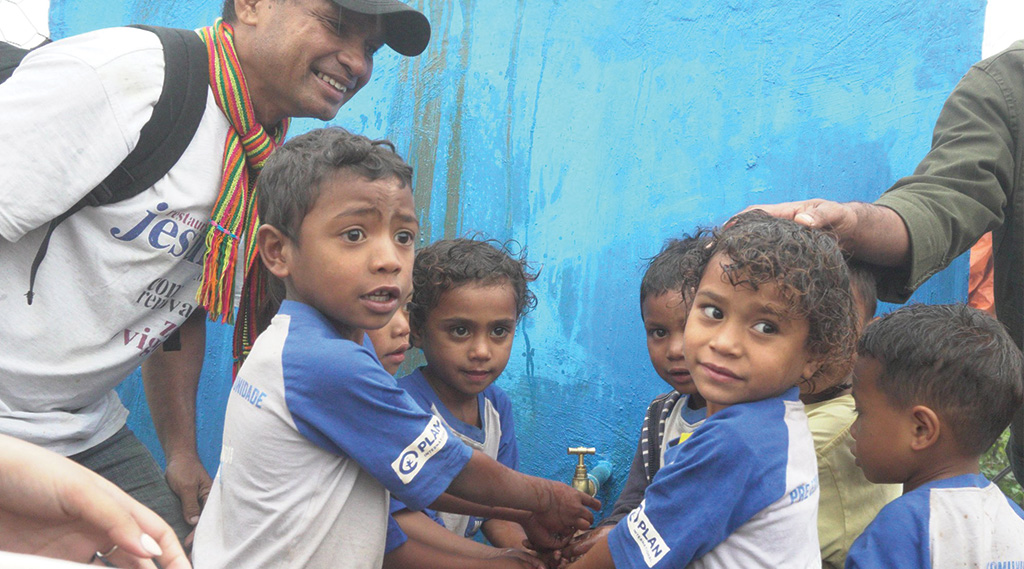 Thanks to your generosity, another 650 people in Timor-Leste now have access to clean water!
Despite heavy rain, fog, a muddy and dangerous road, our project partner Jesuit Social Service (JSS) Timor-Leste, recently inaugurated a new water facility in Maubisse.
This water facility benefits three villages (over 230 households) in Hatufahe, Sarlala and Urahou. JSS provided the water pump and organised the local communities to work together and complete the facility themselves.
After the inauguration of the new water facility, JSS also distributed school and hygienic materials to the local kindergarten and primary schools.
The Timor-Leste Water Project constructs new water supply systems in rural communities in Ermera and Liquica to ensure access to clean and safe water.
Clean, safe drinking water has been piped to many remote and mountainous communities so far which has provided direct and daily benefits to over 3,000 people.
The project includes a maintenance training component to ensure the infrastructure remains viable and to provide a variety of community development projects.
In Timor-Leste approximately a quarter of the population has little or no access to water and 40% live below the poverty line.
The burden of collecting water often falls to children, who have to walk up to five hours each day, carrying heavy containers of water.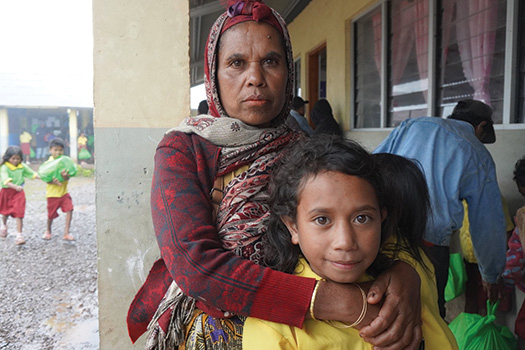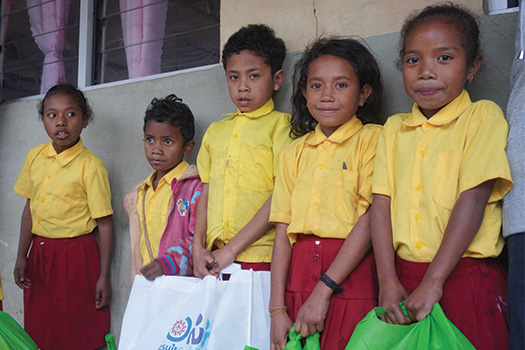 For many children, this means they miss out on receiving an education.
Thanks to your compassionate support and the generosity of the South Australian collective-giving group, Pilgrims 100, children in these villages can focus on their studies.
In addition, these local communities can wash, bathe, grow fruit and vegetables, raise livestock and earn an income, with clean water right from their doorstep.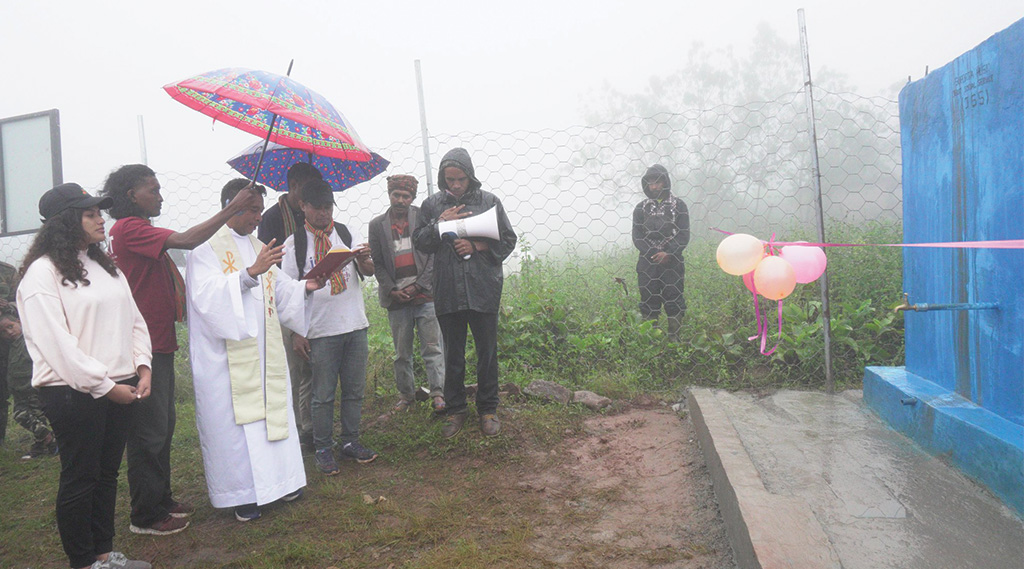 ---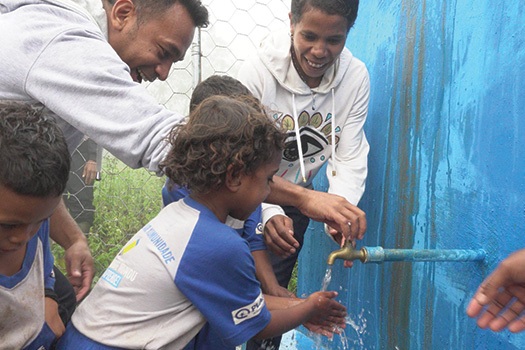 Let us join together in the Prayer of Radical Transformation written by Fr Michael Hansen SJ, National Director of the First Spiritual Exercises Program.