We are the international development organisation of the Australian Jesuit Province - empowering our most vulnerable brothers and sisters across more than ten countries to live full and free lives.
Our Vision
Faith, justice and reconciliation for a full and free life.
Our Mission
In the name of Jesus and in the spirit of Ignatius, we are called to the generous service of others.
We have a preferential love of the poor and uphold the innate dignity and promote the rights of God's most vulnerable people from all faiths and cultures.
We partner with Jesuits and other companions overseas to empower women, men and children living on the frontiers to liberate themselves from poverty and injustice through participation in programs that build skills, capacity and resilience to live full and free lives.
We invite Australian companions into communion with our global human family. Our shared faith and love of Jesus compels us into authentic relationships and the spirit of Ignatius guides us to be men and women for others.
"The Spirit of the Lord is upon me, because he has anointed me to bring good news to the poor. He has sent me to proclaim liberty to captives and recovery of sight to the blind, to let the oppressed go free, and to proclaim a year acceptable to the Lord."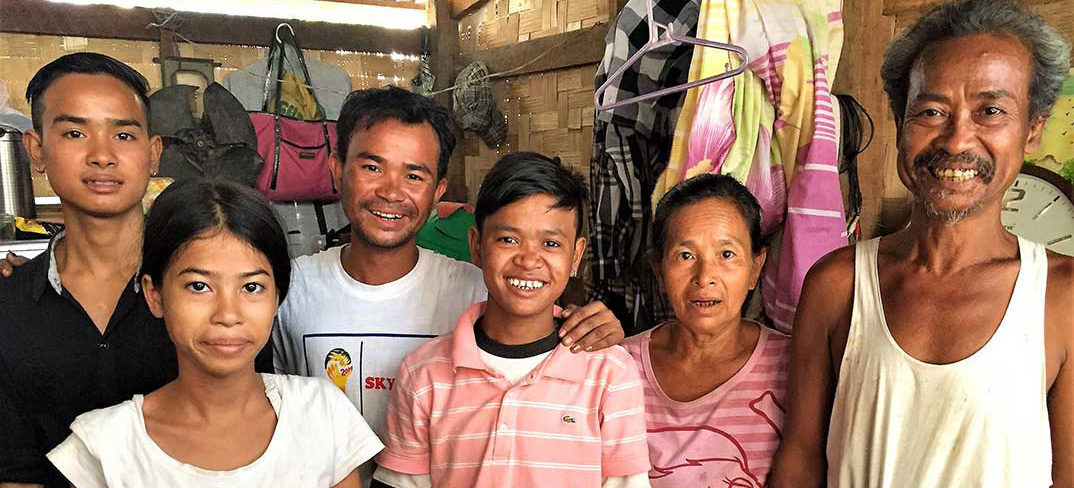 Thanks to the generosity of Jesuit Mission supporters, a family in Myanmar now have a new permanent weather-proof home.
What sets us apart - Our way of proceeding
We are a people with a deep personal love of Christ
We are in solidarity with those most in need
We are a contemplative in action
We are in partnership with others
We are called to learned ministry
We are ever ready to seek the Magis (the greater good and excellence)
What your support means
We rely heavily on the generosity of supporters to carry out our mission. To create the greatest change, we go to the most marginalised communities across more than ten countries in Asia and Africa. This includes Timor-Leste, Myanmar, Cambodia, Thailand, China and India. In each community we partner with local Jesuits and other companions to provide a range of support and training that empowers women, men and children to build new lives for themselves - free from poverty and injustice.
Your support of Jesuit Mission will:
Break cycles of poverty through teaching and education
Protect the health of communities by providing medical care and programs that improve access to clean water and toilets
Develop independent, strong communities through livelihood training and income-generating projects
Provide vulnerable individuals with pastoral care, social inclusion and advocacy
Support asylum seekers, refugees and displaced people in crisis
Enable effective disaster response and relief
Thank you for joining with us to empower our brothers and sisters in the margins.
LEARN MORE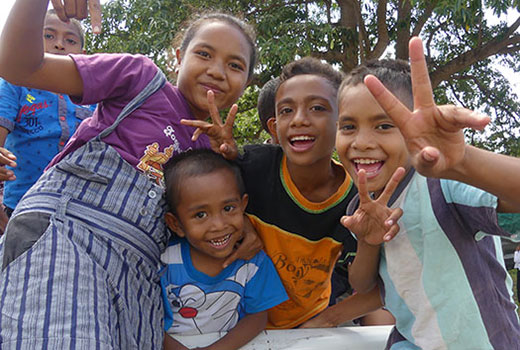 Children in this village in Timor-Leste now have access to quality nutrition and healthcare.