Positions Vacant
Team Coordinator
Bring your administrative and organisational skills to help empower poor and marginalised communities overseas. The Team Coordinator provides administrative support to the team and ensures efficient running of the Jesuit Mission Office. The role also provides specific assistance to the CEO and Board. This is a varied and dynamic role, with the opportunity to become an integral member of our friendly and passionate team in North Sydney. To view the Position Description
click here
To apply for the role of Team Coordinator, send your resume, a cover letter and written responses to the Essential Criteria to Carlene Albronda at
carlene.albronda@jesuitmission.org.au
Applications close 9th August 2021.
Meet our team
Helen Forde - Chief Executive Officer
After 10 years working in the financial services, Internet and technology sectors, Helen was motivated to change direction to the NFP sector after she spent three months volunteering with the Jesuits in Cambodia. She then spent the next 16 years in senior leadership roles in various Catholic ministries, including as Director of Marketing & Communications at Catholic Healthcare and Head of Community Engagement at Caritas Australia. In 2016, Helen was appointed the first lay Chief Executive Officer of Jesuit Mission. In her role as CEO, Helen has travelled extensively, witnessing first-hand the impact of Jesuit Mission's projects in India, Thailand, Timor Leste, Myanmar, Thailand, Cambodia and Vietnam. Helen is a long-time parishioner of the Jesuit parish in North Sydney and is the doting and active aunt of three young nieces.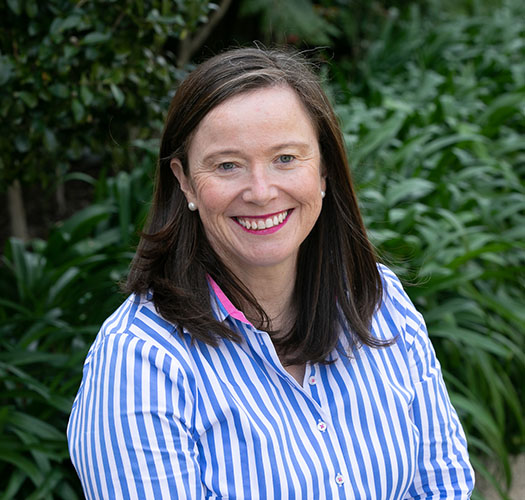 Liz Kim - International Programs Coordinator
Liz left the advertising world after 17 years to follow her desire to work at the margins of the world. This led her to Jesuit Mission Cambodia where she worked and lived for three years accompanying the Jesuits and the local Cambodians. Upon returning to Sydney, she was able to continue working with the Jesuits in the international development sector by joining Jesuit Mission in 2018. In her role as International Programs Coordinator, Liz is responsible for countries such as India, Myanmar, Thailand, China and Vietnam.
Tony MacMahon - Finance Manager
After returning from travelling through countries in Asia and Africa, Tony was inspired to look for opportunities to use his knowledge and experience to support the development of the people and communities he visited. Being part of the Jesuit parish at North Sydney, involved with St Aloysius College and after visiting a Jesuit school in Cambodia, the opportunity to work with the team at Jesuit Mission was "a dream come true". Tony has worked for Jesuit Mission since 2016 but has many years' experience in finance and business and has held a number of senior roles and Board positions in the Commercial and NFP sectors. He holds a Bachelor of Business from the University of Technology Sydney, is a Fellow of CPA Australia and Graduate of the Australian Institute of Company Directors.
Meg Morrison - Community Engagement Coordinator
Meg came to Jesuit Mission after a long career in NGO's and academia in the fields of health promotion, community health and social service delivery. Meg has a special interest in the work Jesuit Mission does to support vulnerable families in marginalised communities. Meg is married, a mother to two children and an active member of the Our Lady of the Way Jesuit parish community in North Sydney. As our Community Engagement Coordinator, Meg brings our community events to life, works closely with our schools and cares for the wonderful volunteers we so heavily rely on.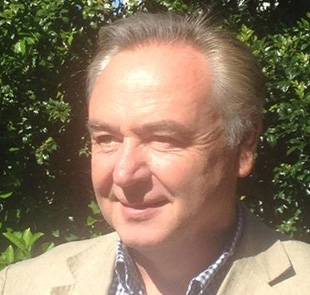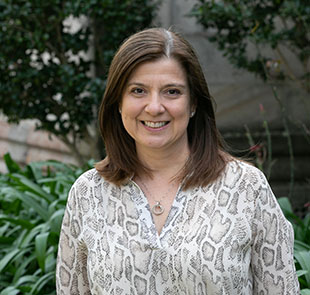 Kath Rosic - International Programs Manager
Kath came to Jesuit Mission in January 2021, bringing 15 years of experience working in the aid and development sector. Kath was the Asia Manager at Caritas Australia where she worked for almost 13 years. She has a soft spot for Southeast Asia and has travelled extensively within the area, working with those on the margins and witnessing the real impact that good development can achieve. Inspired by people and her love of anthropology, she is passionate about communities being at the centre of their own development. Kath is married and the mother of two sons.
Julie Sanders - Philanthropy Coordinator
Julie joined Jesuit Mission in 2016 and has been in the Philanthropy role since 2018. She is inspired by our Jesuit partners and her colleagues, all of whom are dedicated to improving the lives of those who are suffering from poverty and inequality. She is also passionate about environmental and ecological issues.  Julie is married with three children.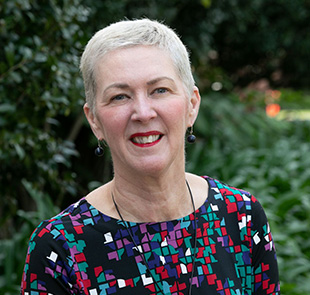 Volunteer with us
We are always delighted to welcome volunteers to work together with us as we empower poor and vulnerable communities to transform their own lives. Contact us on (02) 8918 4109 or
engagement@jesuitmission.org.au
. We would love to hear from you! You can also
sign up to our newsletter
to receive updates on the latest opportunities to join the Jesuit Mission team.