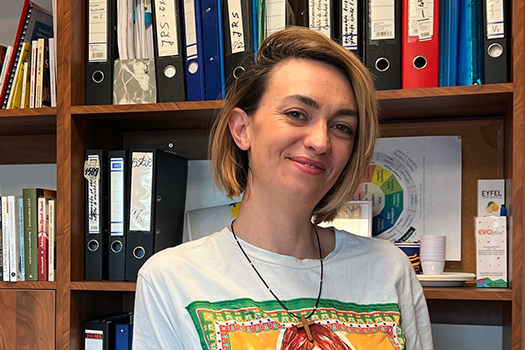 The courage to flee war-torn Ukraine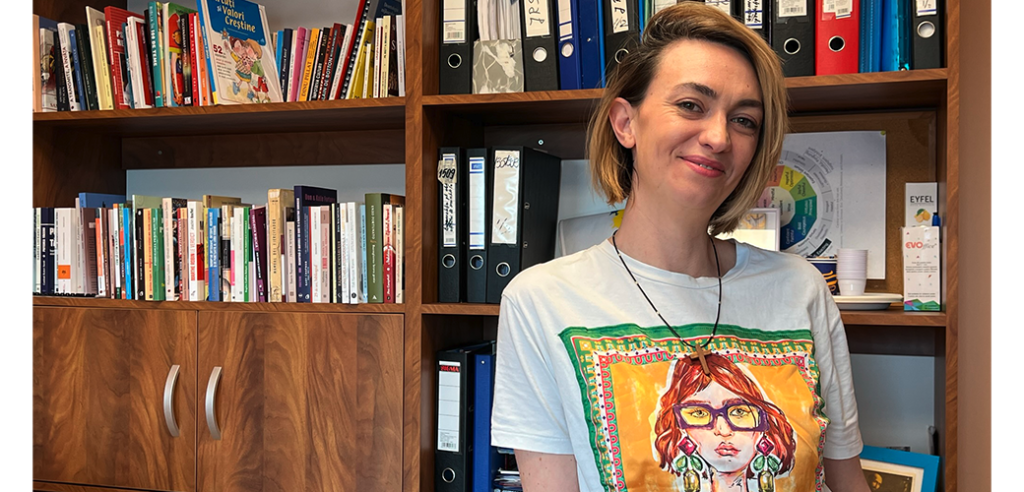 The theme for this year's Refugee Week, from 18 June to Saturday 24 June, was 'Finding Freedom.'
Recently in our webinar 'Hope for Families Fleeing Ukraine,' we heard Anastasiia's story of finding freedom, her difficult and brave journey fleeing the war in Ukraine to Romania with her 11-year-old son.
"On the first day (of the war) we heard bombing in our city in Odessa. I woke up and felt like I was in some movie. We stayed home and many of my friends were calling me and asking 'can we come to your flat?' They thought that it was safe near me. Of course my door was open for them and on that first day we only watched the news. We watched the news because we didn't understand what was really happening," she says.
Soon after, a close friend recommended Anastasiia and her son should leave the country to find safety. Her friend suggested contacting a priest who would meet her at the border and connect her with others to cross the border.
"In one or two hours I packed all of our bags. I didn't even take all the necessary documents. I just had a jacket and some clothes," she says.
Since making that decision to flee, it's been one year and four months for Anastasiia and her son, who remain in Romania today. Although they have been warmly welcomed by our project partner Jesuit Refugee Service (JRS) Romania and the local community, the process of leaving Ukraine and integrating into a new country has been a difficult journey.
"I left because I feared for my life and the life of my son. I saw how my son was scared. I heard bombs, I heard alarms and I decided we should go," says Anastasiia.
At 11 years old, her son was devastated separating from his grandmothers, who at the time stayed in Ukraine, and he developed a neurotic tick from the trauma of fleeing the war.
"I felt like I fled with a little child and in one year he has had to grow up too quickly. All children deserve a childhood," says Anastasiia.
At the JRS Romania Centre, Anastasiia's son has received psychological assistance to help manage the tick he developed and to help him connect with fellow Ukrainian children.
JRS Romania is assisting thousands of Ukrainian children by offering educational services, psychological assistance and recreational activities for children aged 3-17.
"In over 16 months, we have assisted more than 22,000 refugees from Ukraine, from welcoming to protecting, from promoting to integrating them," says Fr Marius Talos SJ, Director of JRS Romania
Anastasiia herself has also received psychosocial and housing support and is now employed by JRS Romania to assist other Ukrainians in need.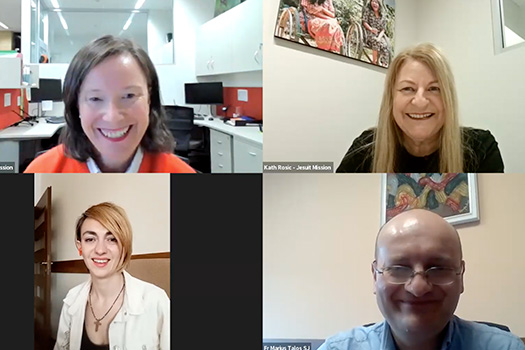 "It was very difficult at first because I didn't know Romania. I didn't know the Romanian language, I didn't have any friends here at the time. But we made this first step and we came into this beautiful country," says Anastasiia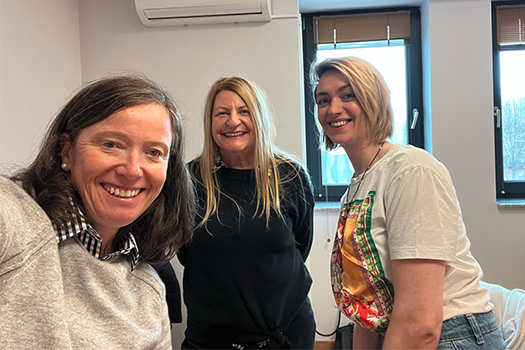 Anastasiia mainly assists other Ukrainian refugees with translation, especially with medical appointments where Anastasiia will accompany them to the hospital and translate from English to Ukrainian.
"They feel bad not speaking English or Romanian, it's a very big problem. Romanian medical staff, they try to help you, but without a common language, it's very difficult," says Anastasiia
Grateful to be safe and beginning a new life in Romania, Anastasiia and her son are moving forward and taking every opportunity they can get.
With her new job at JRS and her son being able to study, they are looking forward to brighter days ahead.
"Now I feel good because I have a great job and beautiful colleagues. I'm very happy because I'm supporting other refugees with JRS," she says.
Click here to hear Anastasiiia's story on our recent webinar 'Hope For Families Fleeing Ukraine'.
---