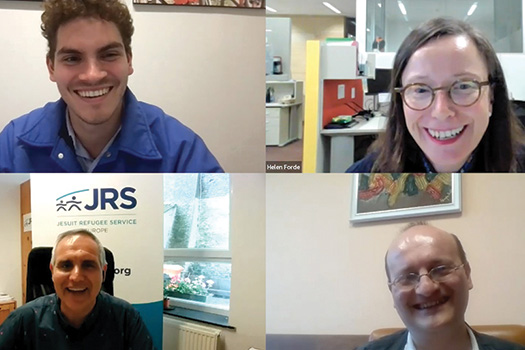 Gratitude Webinar – Ukraine Emergency Response
It was great to see so many of our friends attend our Ukraine Emergency Response Webinar! For those who missed out we are very pleased to be able to share it here with you all.
We are very grateful to have had the opportunity to hear from Jesuit partners Fr Alberto Ares SJ, Regional Director of Jesuit Refugee Service Europe - JRS and Fr Marius Talos SJ, Director of JRS Romania, who are managing the Jesuits' emergency response on the ground.
Once again, we'd like to thank you for your ongoing support. Your generosity empowers vulnerable refugees fleeing the crisis in Ukraine.
If you'd like to contribute to the Jesuit Mission Emergency Action Fund to help deliver ongoing support to Ukrainian people in desperate need, click here.
DONATE NOW
---