Delivering emergency relief during Timorese lockdown
A Jesuit-run relief program has been crucial in helping vulnerable Timorese communities survive the pandemic.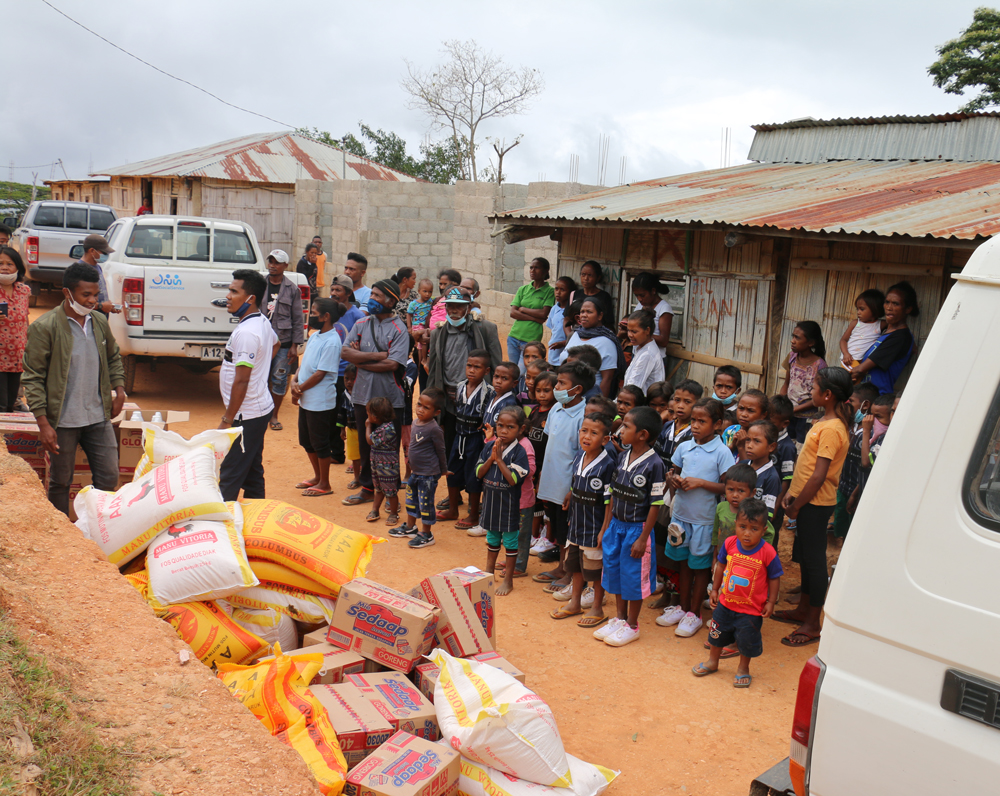 An emergency relief program run by the Jesuits in Timor-Leste is offering critical assistance to vulnerable communities during the country's COVID-19 lockdown. The program identified 480 families in dire need in the regions of Ulmera, Railaco and Dili following lockdown measures. The restrictions were immediately preceded by floods in which several people were killed, homes and crops destroyed, and drinking water contaminated.
"They still don't have their houses fixed, [and it's been hardest for] the farmers and those who earn their living by selling their products every day in the market," says Fr Albino Ribeiro Gonçalves SJ, Regional Treasurer of the Society of Jesus in Timor.
While the country has managed to contain the spread of COVID-19 – only 24 cases have been recorded so far, with no deaths and no new cases since late April – the economic effects have been crippling. Already suffering the effects of entrenched poverty, many Timorese have lost their jobs and are going hungry. The relief project, supported by you and friends of Jesuit Mission, and delivered through Jesuit Social Services (JSS) in Timor-Leste, is mitigating some of these consequences by delivering food supplies and protective equipment such as soap to families most in need. The program has been critical in helping them survive the pandemic.
"I am a handicapped person and during this emergency situation I just have to survive with cassava and with whatever my neighbours in my community give me," said Martinho Soares as he waited to collect his emergency supplies.
"What I am receiving today is too heavy for me to carry, but my neighbour will help me carry them to my house. Thank you very much and God bless those who are very kind to give me these food items."
Woodworker Eduardo Pereira Tavares said the lockdown had prevented him from selling his goods to make money to support his family, while widow Marta de Araujo no Madalena dos Santos and her four grandchildren have been surviving until now on cassava and corn.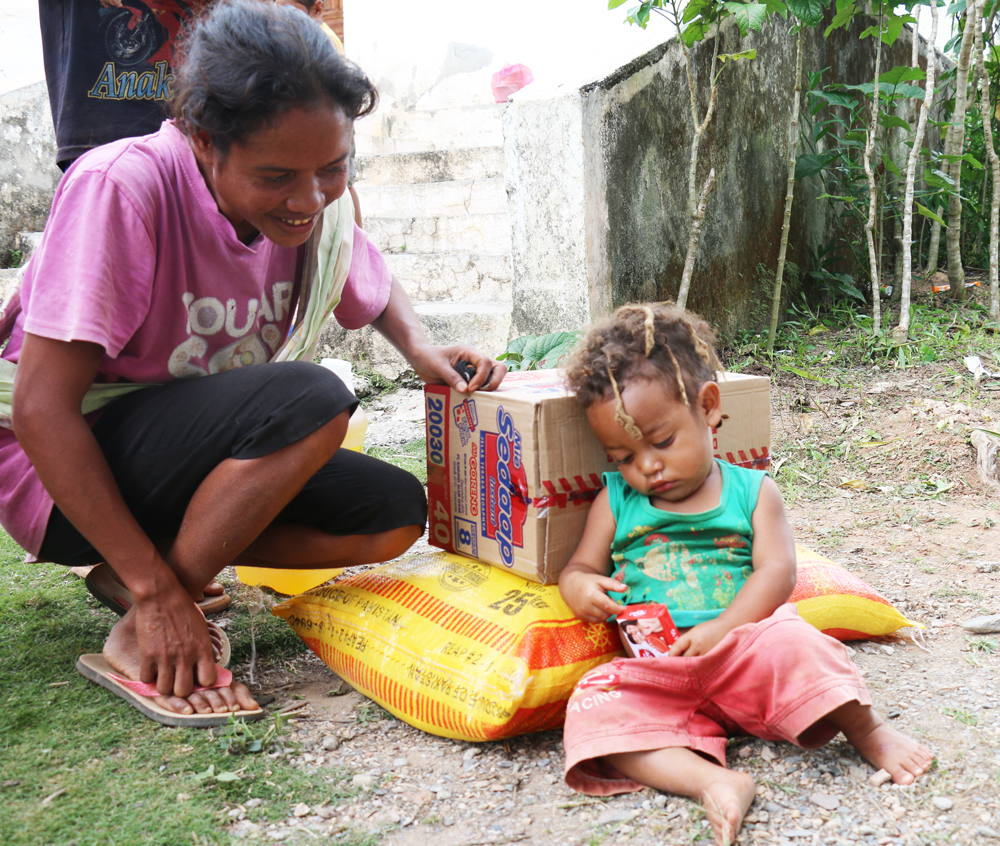 The program has prioritised single mothers, people with disabilities and the elderly from Ulmera and Railaco - where we support the established health and educational projects – and Dili, where many migrant labourers have now lost their jobs.
"We are grateful for the support from Jesuit Mission Australia because we can only do little things [ourselves]," says Fr Albino. "I think this is only the way that we can extend a hand so that they can survive during this difficult situation."
The second emergency response will take place in the coming weeks to support additional 600 families.
---