What would you do ensure a vulnerable child gets the life-changing education they deserve?
As the COVID-19 pandemic continues, students like Kanya from poor families are at high risk of dropping out of school.
We need your help to provide vital tools and support so vulnerable students can continue their education and stay on the path to a brighter future.
Kanya is a scholarship student at Xavier Jesuit School, located in one of the poorest provinces in Cambodia.
Like many schools around the world, Xavier Jesuit School was forced to close its doors in March in response to the COVID-19 pandemic. This meant, for over six months, the school's 700 primary and secondary students had to return home and continue their learning remotely.
The school's 54 scholarship students – young people from marginalised families living in remote villages across Cambodia – were the hardest hit.
Many students like Kanya returned home to find their families fighting for survival.
For a huge number of vulnerable families, the pandemic has brought crushing poverty – taking away job and livelihoods. People already living day to day have been pushed further into the margins, and students returning home are compelled to put aside their studies to help support their family.
This Christmas vulnerable students like Kanya urgently need your help.
Please donate today to help us reach more young people who may otherwise be forced to leave their life-changing education.
DONATE
Kanya's parents were thrilled when she received her scholarship. And, since her first day, Kanya has been thriving at school.
"Kanya is one of our top performing students in Year 9," says Director of Xavier Jesuit School, Fr Jinhyuk Park SJ. "She is a class leader and very active and responsible in the school and our activities."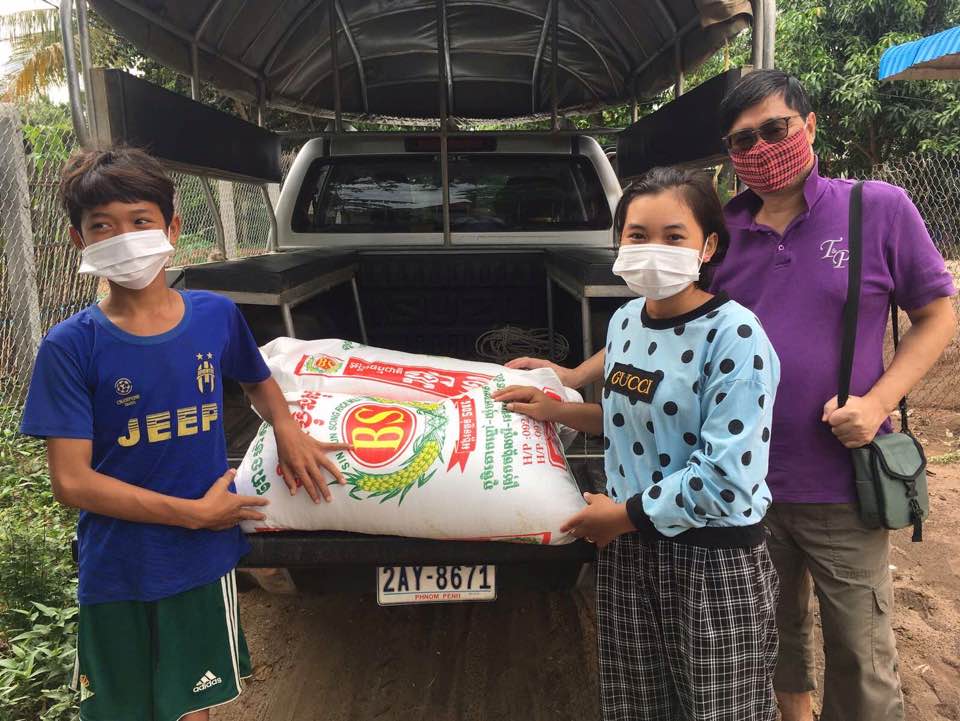 Then COVID-19 closed down the school, and everything changed.
Xavier Jesuit School had to quickly respond to the urgent needs of students as the school closed and students returned home.
Funded by the generous support of people like you, the school has been providing:
- Online classes via Zoom for secondary students

- Lessons available via YouTube for primary students

- Modems, mobile phones and phonecards to poor students who wouldn't otherwise be able to access online learning

- Emergency relief packages (including rice, cooking oil, sugar and canned fish) to families severely affected by the pandemic.
When Kanya returned home, at first she attended her Year 9 Zoom classes.
Then, Kanya disappeared.
Concerned, Kanya's teachers did not rest until they were able to contact her. When they finally reached Kanya by phone, she revealed that a prolonged drought affected her parent's crops, leaving the family in heavy debt. With no options left, Kanya's mother and sister were forced to find work as cleaners at a construction site 520 km from their village.
"Kanya told us she had been in Kampong Saom helping her mum to pay the debts and her mobile phone had been broken, so she couldn't join her classes," Fr Jinhyuk reported. "Kanya was devastated with her situation."
The team from Xavier Jesuit School were there to support Kanya every step of the way. As Kanya cried rivers of tears, they encouraged her to speak openly with her mother about her desire to remain in school.
Thankfully, Kanya's mother gave her blessing, and Kanya returned to school.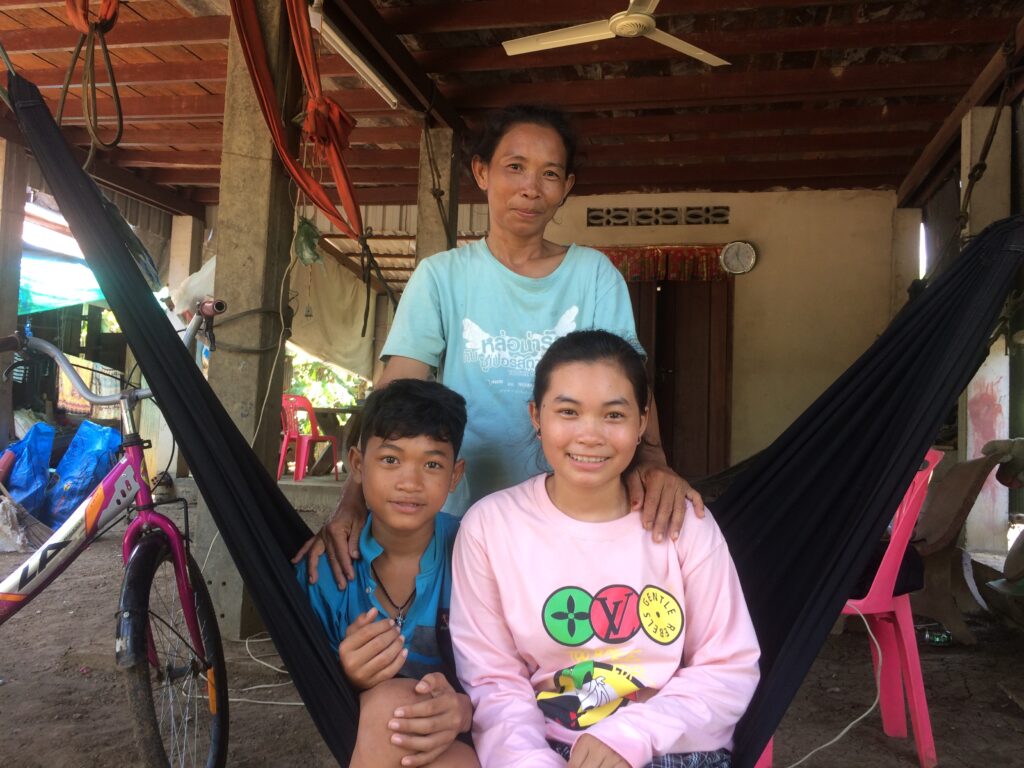 This Christmas please help ensure we can reach more vulnerable students like Kanya.
Your compassionate donation will help provide the support they need to continue their life-changing education, and build a path out of poverty for themselves and their families.
Please, make your kind Christmas donation today.
DONATE