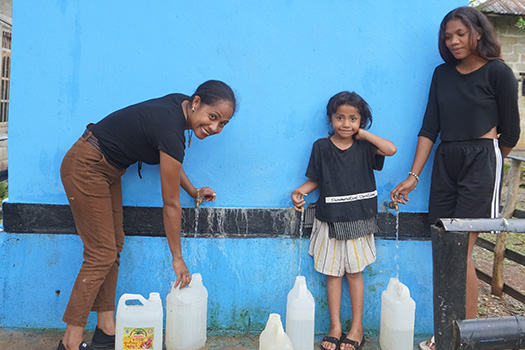 Water the gift of life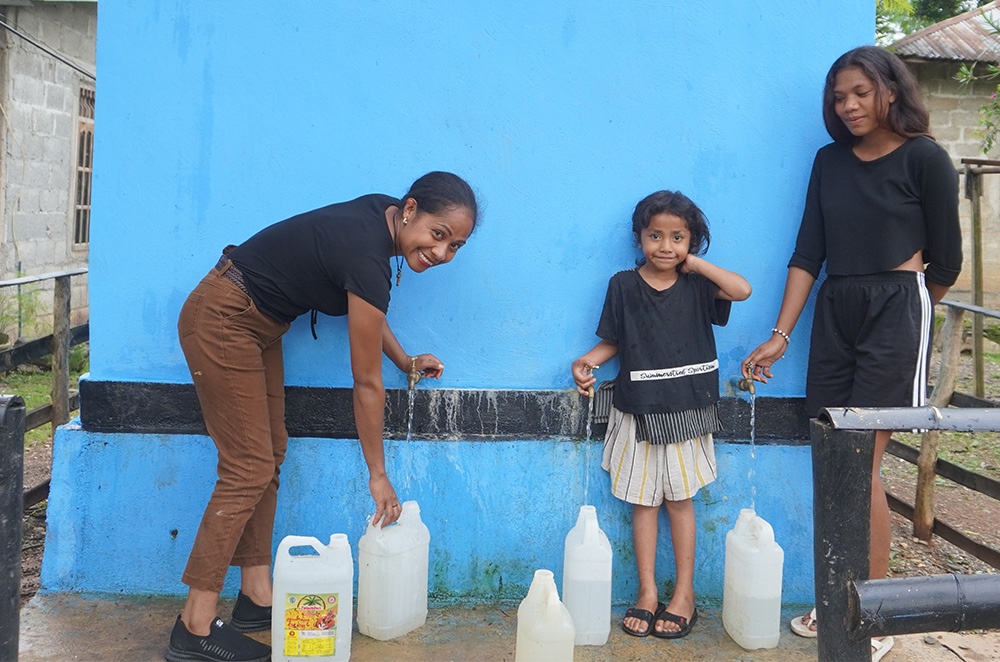 For Jonia, a 28 year old mother, village chief, part-time coffee worker and graduate of the Jesuit-run secondary school NOSSEF, the installation of a water facility on her doorstep in Railaco has dramatically improved her community.
Thanks to the collaboration of many village leaders and your generous support, our four-year partnership with Jesuit Social Service (JSS)Timor-Leste has brought clean water to more than 15 rural villages, transforming the lives of over 5,000 people.
"It is all totally different now. Our house is very close to the water tank, just a few metres away. We can use it any time we like," said Jonia.
Previously, Jonia's community would walk over one kilometre to the nearest clean water source in the river, a trip that had to be made multiple times in the day by different members of the family.
"Since it was far to collect water, we only used that water for cooking. We had to wash our clothes and bathe in the river because it would be very difficult for us, especially the children," said Jonia.
With clean water now nearby, Jonia's community is experiencing new agricultural opportunities and an improved standard of hygiene. Children no longer have the burden of collecting water before and after school.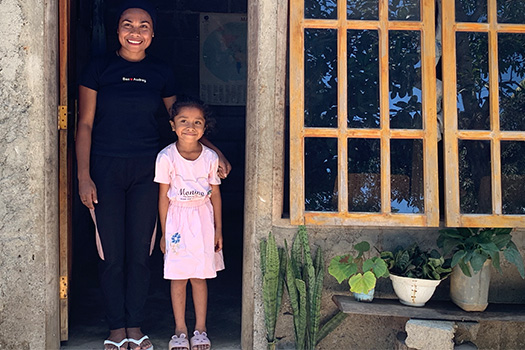 "Water helps our children grow. We want them to be teachers, doctors, and engineers. We want them to have a good life," said Jonia.
As a village chief and a mother, Jonia is ensuring that the next generation has access to all their basic needs and opportunity. Since the beginning of the water project in her village, Jonia was responsible for organising meetings between her community and the JSS team.
As a result, the people in her village were very cooperative and saw the significant change fresh water in the village could bring. Her community was happy to financially contribute to the facility, as well as provide the labour to build the water tank.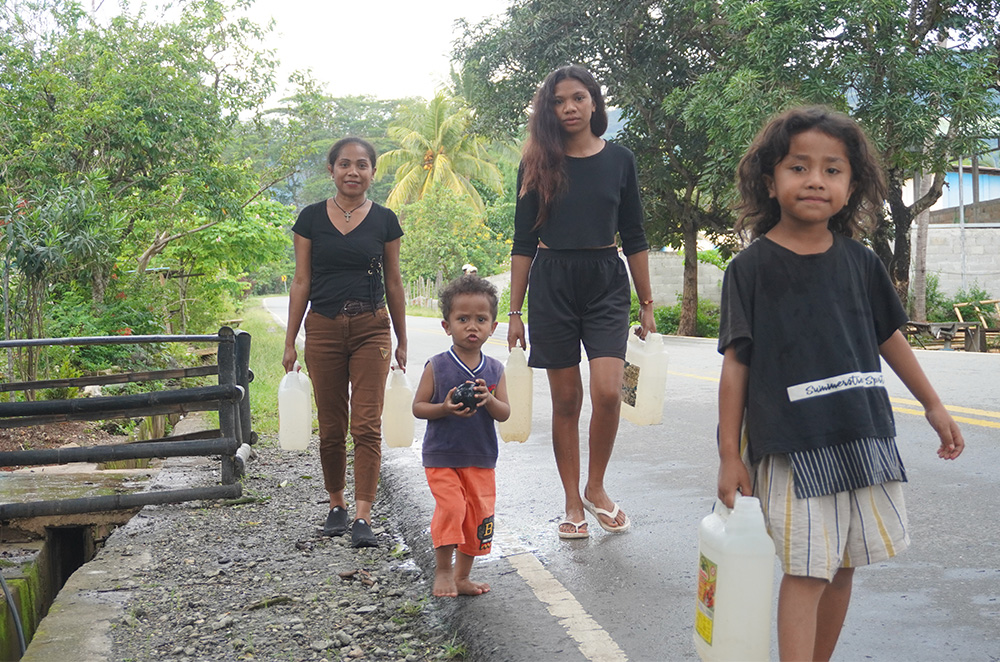 ---
This month's eNews stories are part of our Reflections Summer publication #630.
Click here to read the latest edition of Reflections and see how your compassion is empowering lives around the world.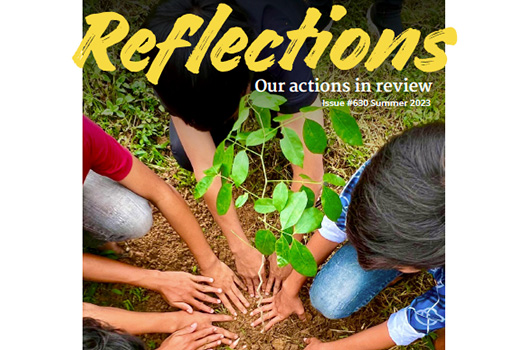 ---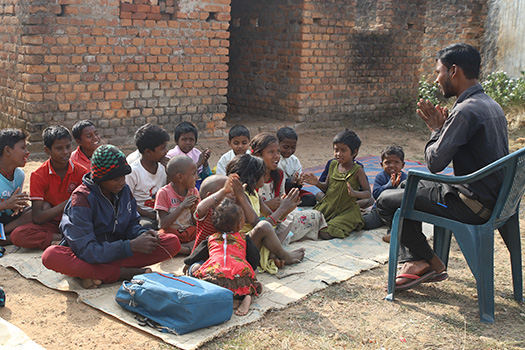 Let us join together in the prayer of Clearing Airways written by Fr Michael Hansen SJ, National Director of the First Spiritual Exercises Program.
Click here to view the prayer of Clearing Airways