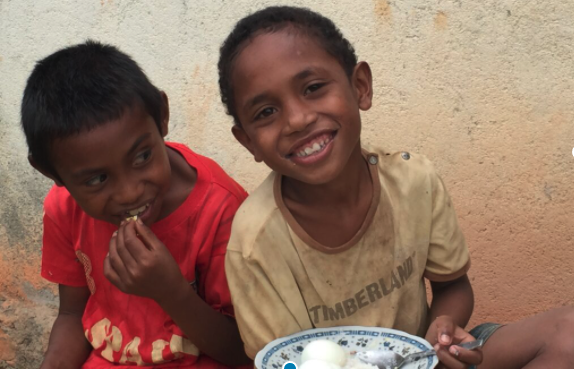 Nutritious meals for children in Railaco, Timor-Leste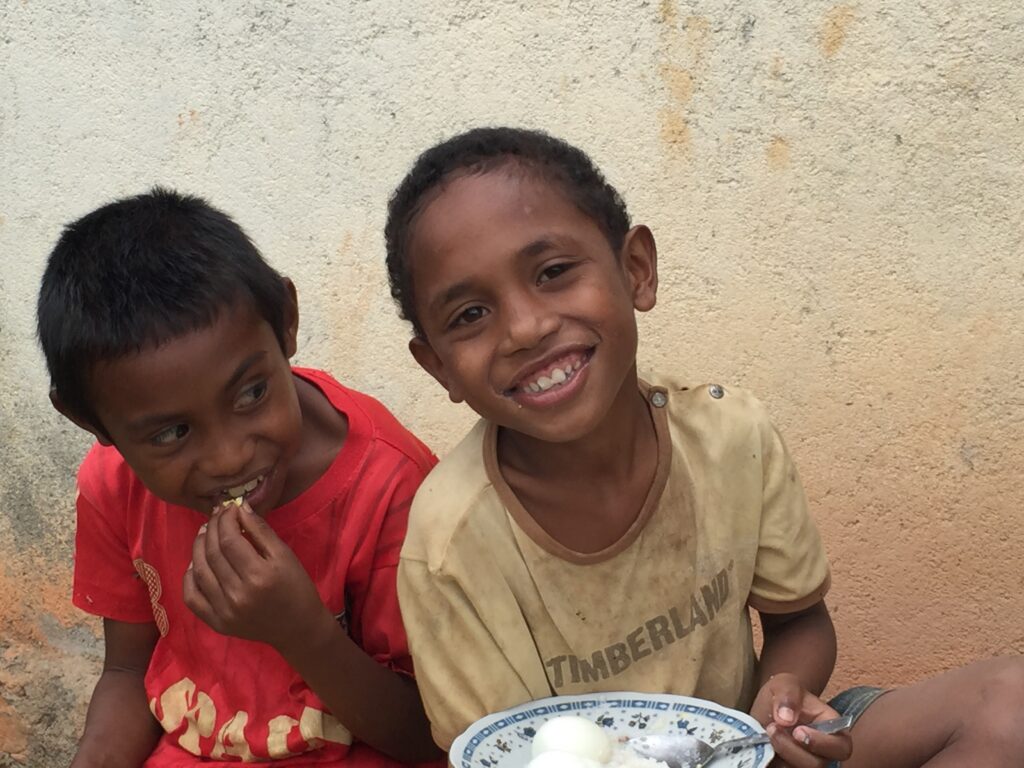 Thanks to your generosity and the support of St Canice's Parish Kings Cross and last year South Australian group, Pilgrims 100, the Railaco Feeding Program in Timor-Leste provides weekly meals to almost 300 children.
As Railaco has one of the highest infant mortality rates in the country, the program provides nutritious meals for children and educates parents on the importance of diet to ensure the healthy development of their children.
Many vulnerable families in Railaco come from remote villages and simply cannot afford to provide nutritious meals for their families.
Miralda a 27 year old mother with two daughters from Caitarehei village, is grateful that her children are beneficiaries of the Feeding Program.
"This program started when I was still a teenager. I am really glad that this program has been ongoing and that my children are now a part of it," she said.
Run by our partner the Jesuit Region of Timor-Leste, the Railaco Feeding Program has been ensuring the healthy nutritional development of remote communities since 2004.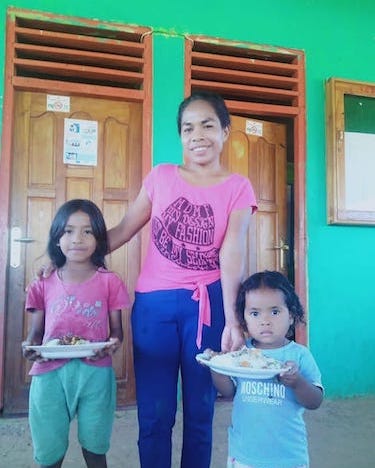 The program provides weekly meals of chicken, eggs, tofu, tempeh, vegetables and rice to children who would otherwise go without.
"Our usual diet for the family was cassava leaves, corns, and sweet potatoes. We rarely had meat in our diet. Now through the Feeding Program, my children eat chicken, tofu and tempeh, which is hard to obtain in my village. My daughters are growing and look healthier than before," she said.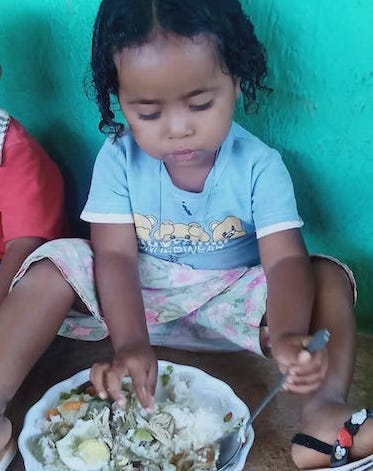 The program's food is prepared in the Railaco parish kitchen and the children bring their own plates to be filled with food they would not usually get at home.
In addition, when the children are gathered together, the team seizes the opportunity to impart learning through the sharing of children's stories and dance performances. This helps develop the cognitive, emotional and physical skills of the children.
Thanks to your support, Miralda's children can now enjoy a variety of food and get the nutritional and educational development they need. The family's diet is no longer limited by their financial situation or their remote location.
"I hope it can continue and I hope those who support this program are in good health so that they can continue to help our children grow," said Miralda.
---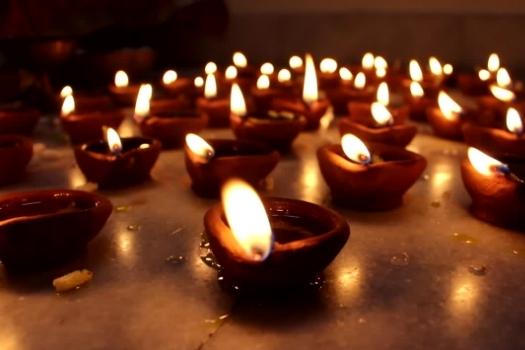 Let us join together in the Prayer for Good Dreams written by Fr Michael Hansen SJ, National Director of the First Spiritual Exercises Program.