The Mixed Migration Flows Project
This project helps asylum seekers, refugees, stateless people and vulnerable migrants to live in dignity and find durable solutions.
Cambodia hosts a small number of asylum seekers and refugees. Among these are Rohingya, Montagnard and other people who have fled from religious and political persecution in Myanmar, Syria, Vietnam, Pakistan and other places. With more than a third of its 16 million population  below the poverty line, Cambodians are increasingly leaving to find work in neighbouring countries.  There are more than 1.2 million Cambodian migrant workers in Thailand alone.  One result of this is that children are left behind in the care of elderly grandparents or others. Within Cambodia is also a sizeable number of ethnic Vietnamese who have lived in Cambodia for generations without documents.  Considered stateless, they cannot work, enrol in school or own land. With the support of Jesuit Mission, Jesuit Refugee Service (JRS) Cambodia accompanies, serves and advocates for the right of displaced people and the families they left behind to live in dignity and safety.  Its Mixed Migration Flows project does as Pope Francis urges - welcome, protect, promote and integrate migrants and refugees. Led by its director, Australian Mercy Sister Denise Coghlan, JRS Cambodia has been supporting asylum seekers and refugees, vulnerable children left behind by parents who have become migrant workers, and stateless people for several years. JRS Cambodia operates a welcome centre for refugees and asylum seekers, offering hospitality and access to basic services such as shelter, food, education, and healthcare.  It also assists with finding durable solutions for resettlement, repatriation, integration and family reunification.  It supports vulnerable left behind children by assisting with access to education and basic services.  It helps stateless people to obtain proper documentation, and has a special fund for stateless families to help with access to healthcare, housing and emergency services.
"I have a very strong belief that the consequence of mercy, charity, and love is justice.  The very vulnerable need assistance, and as the only refugee agency in Cambodia, JRS is dedicated to accompanying, serving and advocating for the most vulnerable displaced people – asylum seekers, refugees, migrant workers and their left behind children, stateless people."
In addition, it raises awareness of forced displacement and mixed migration flows through workshops, advocacy and research.  These efforts potentially benefit approximately 1 million migrant workers and thousands of stateless people.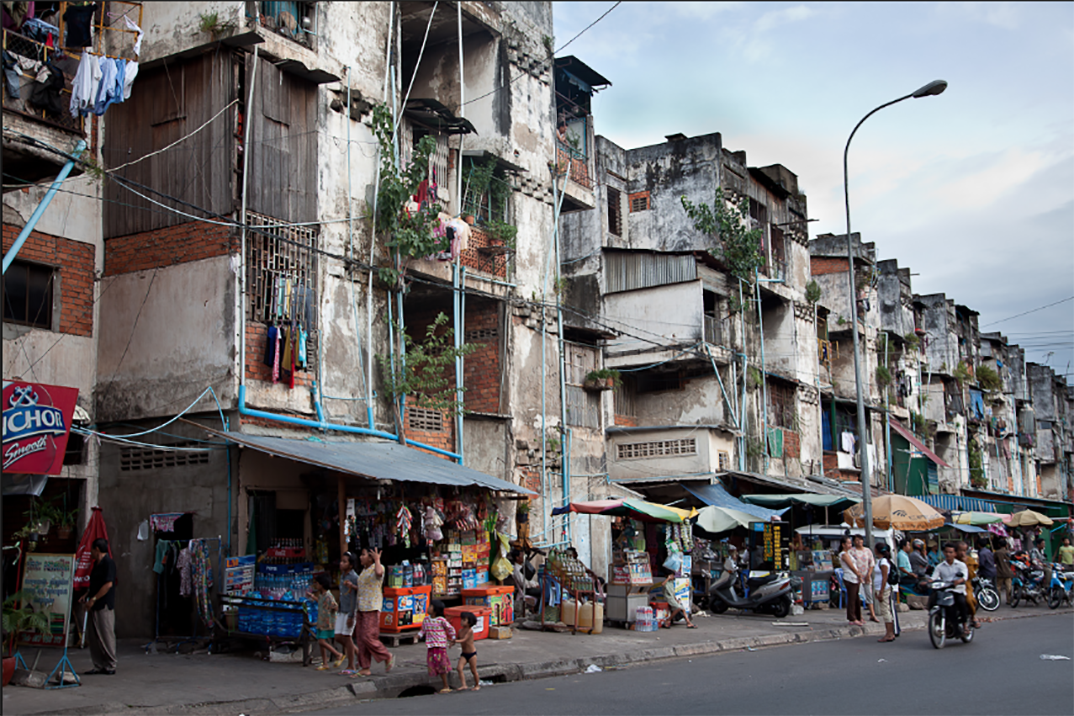 The Mixed Migration Flows Project aids refugees through the maze of challenges towards a more secure future.
Chea's Story
Chea is three years old.  When she was only a few months old, her mother went to Thailand to work, leaving Chea with her grandfather.  Putting food on the table is a struggle for many people in Cambodia.  It is hard to find work in their own village, and in other parts of the country.  Many end up going to another country, such as Thailand, to find work in the hope of being able to send money home to support their families.  This was what Chea's mother decided to do.  Chea's father had left the family shortly after Chea was born and with no education, her mother was struggling to earn enough in her own village to support herself and her baby.  Three years later, Chea's mother is still in Thailand.  She has a new life there and a new husband, and has had no contact with Chea for some time.  She has also stopped sending money to Chea's grandfather, Charya, to support Chea. Chea is now solely dependent on her 70-year-old grandfather, Charya, who has little income and whose health is deteriorating.
"I am old and my health is not good.  I worry what will happen to Chea when I am no longer here.  I want to see her go to school."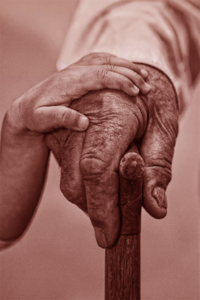 We need your support to help people like Chea and her grandfather, so they can have better access to resources for a better quality of life and more secure future.