The Utthan Uplift project aims to empower the people of Dalit villages to be subjects of their own uplift.
Since the Australian Jesuits first arrived in India 68 years ago, we've been serving the most disadvantaged and oppressed people in Hazaribag Province in the northeast region of India. The Dalit villages are especially poor and margainlised communities in this region. Vulnerable Dalit people are reliant on systems that trap them in a cycle of poverty. The women particularly suffer greatly from disempowerment. The lack of education means most people in the villages cannot read or write. Caste discrimination is part of everyday life, so many people are not given access to the basic things they need to survive. In many cases, there is a lack of leadership and organisational skills amongst the people to address serious social justice issues at a community level. The Utthan Uplift project confronts these issues to help vulnerable people in the Dalit villages lift themselves out of poverty and disempowerment. The project is led by Australian Jesuit missionary, Fr Tony Herbert SJ in Hazaribag. Fr Tony works with a group of co-workers from the Dalit villages. Together, they are building trusting relationships with families from over 50 villages – with the goal to empower the villagers to become the agents of their own uplift. By supporting the Utthan Uplift project, you are helping marginalised people develop a sense of self-worth, hope, confidence, resilience, autonomy and positive relationships. You're supporting initiatives to teach practical skills such as leadership and organisational skills, so villagers can conduct community meetings and set up income-generating schemes. Women in the Dalit villages now have opportunities for empowerment through Women's Savings Groups (WSG) to help them become self-sustaining. With your help, we're strengthening basic education by setting up education centres in villages with local community members as teachers. You're also helping village communities overcome social justice issues that directly affect their quality of life, such as caste discrimination, land alienation or the trafficking of women and children.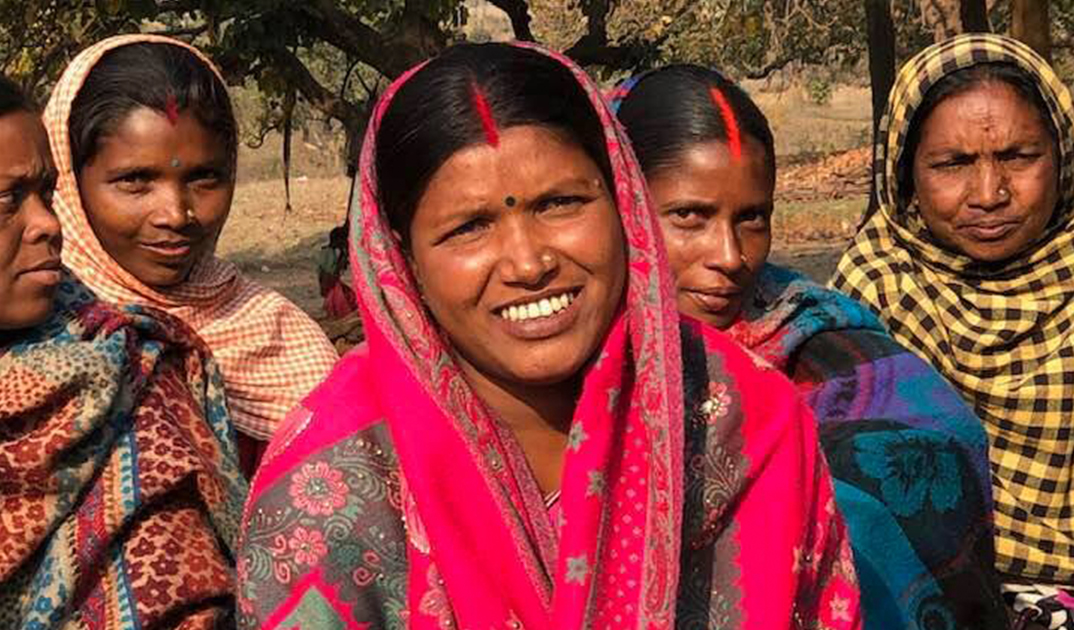 These are some of the dedicated women who formed a Women's Savings Group to help lift their community out of poverty and disempowerment.
DONATE
"The co-workers in this project are themselves 100% from the Dalit communities - regularly visiting the villages to make trusting relationships both ways. They're initiating Women's Savings Groups, then moving onto to deeper issues such as tensions with high castes and land alienation. We feel very much enabled by Jesuit Mission supporters to do this."
Thank you for supporting the Utthan Uplift project. Your support is enhancing the capability of the marginalised Dalit villagers to be subjects of their own uplift – out of poverty and disempowerment towards a life of dignity and freedom.
Lakshmi's Story
Lakshmi is 23 years old and lives with her husband and three young children in the Pakariya village on the outskirts of Chatra town. Her husband goes off to work in a factory and Lakshmi stays home to care for the children. Now, with a Women's Savings Group set up, Lakshmi and the other women in their community can pool their money into a fund so they can provide each other loans for urgent needs in a quicker timeframe and at more affordable interest rates. Lakshmi and her sister-in-law play an important role monitoring and writing up the accounts for the group. These saving groups give vital support to the village women. It gives them an opportunity for leadership and to become a self-sustaining community.
"Before, when we needed money, we would go to the shop keeper who would lend us money at interest of 10% per month. Now, we as a group have decided that with our money we have saved, we can give among ourselves loans when needed and take interest at 5% per year, cutting out all that interest of the money lender.  That is what is encouraging us.  Especially if there is a night time emergency and we need money to buy medicine, or to go to the doctor, we have it here with us in the village."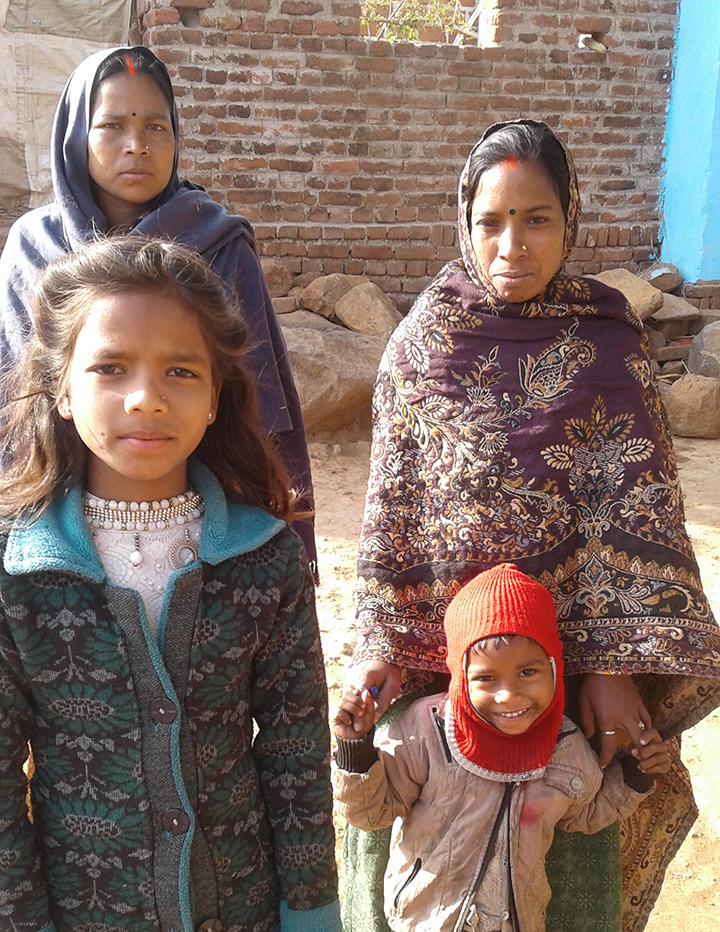 Lakshmi with her three young children.