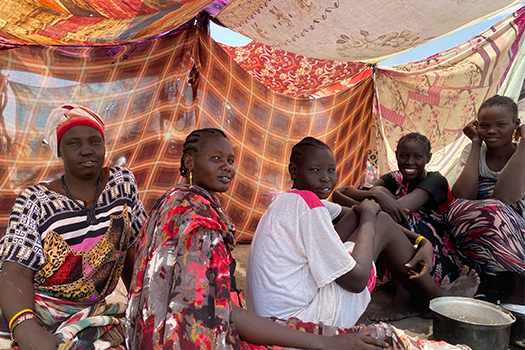 Surviving war and striving for peace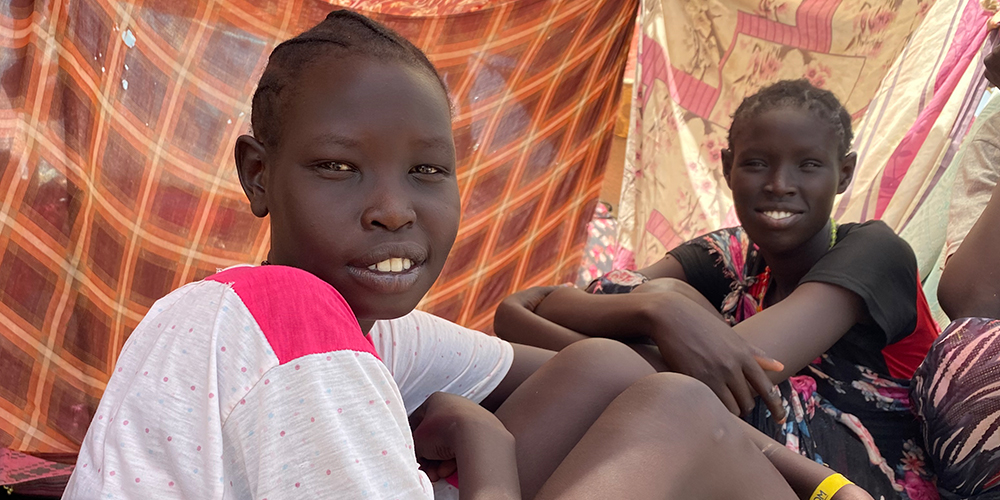 Your generosity is a beacon of light in the lives of refugees, promising of a better future.
In the heart of Renk, South Sudan, a courageous young woman, Awen has been seeking refuge. Her journey here was a testament to her unwavering determination and love for her family.
Awen and her family, consisting of 19 members spanning from two to 50 years old embarked on a grueling two-day bus ride from Khartoum, Sudan, to reach Renk.
Triggered by the war that started in Sudan in April, a serious humanitarian crisis is unfolding in the region. To date, over two million people like Awen have fled to neighbouring countries.
"Life was good in Khartoum. But when the war started, it all changed…Bombs were falling next to our house, and we could hear and see random shootings in the streets. It was frightening," she says.
They had hoped to leave Khartoum earlier, but it took them more than three weeks to gather the funds necessary for the bus tickets that would take them to safety.
Her heart is heavy with worry for her own security and for her two-year-old daughter, as there is a scarcity of food and clean water and the future remains uncertain.
She dreams that her daughter grows up in a nurturing and peaceful environment where she can above all, attend school, as Awen had to drop out of her primary education because she married at a very young age.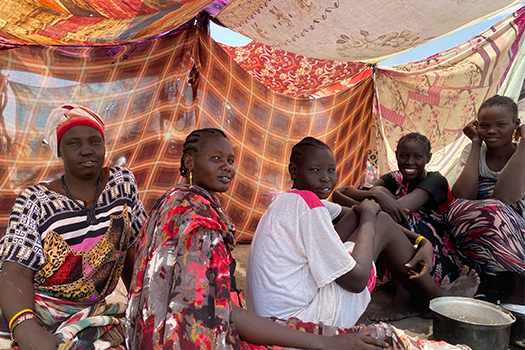 Unfortunately Awen's own mother could not afford the bus ticket to Renk.
"I pray for her to come join us as soon as possible," she says.
Hoping to reunite with the rest of her family soon, your compassionate support has played a pivotal role in giving her hope.
Our project partner JRS South Sudan is providing vital assistance to those like Awen who have endured unimaginable hardship. Their dedicated teams are offering essential support such as emergency food, shelter, clean water and psychosocial support.
The emergency support provided not only addresses immediate physical needs but also extends a compassionate hand to heal the emotional wounds inflicted by the horrors of conflict and displacement.
Through your generosity Awen's dream for her daughter's bright future becomes more possible each day.
---