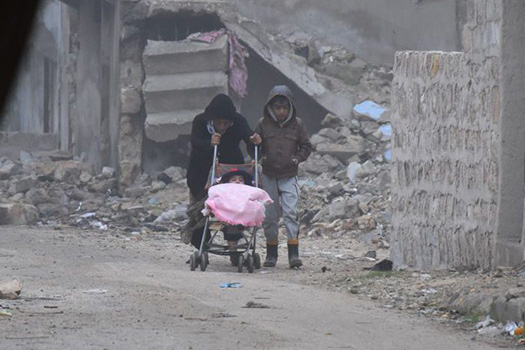 Syria Earthquake Response Appeal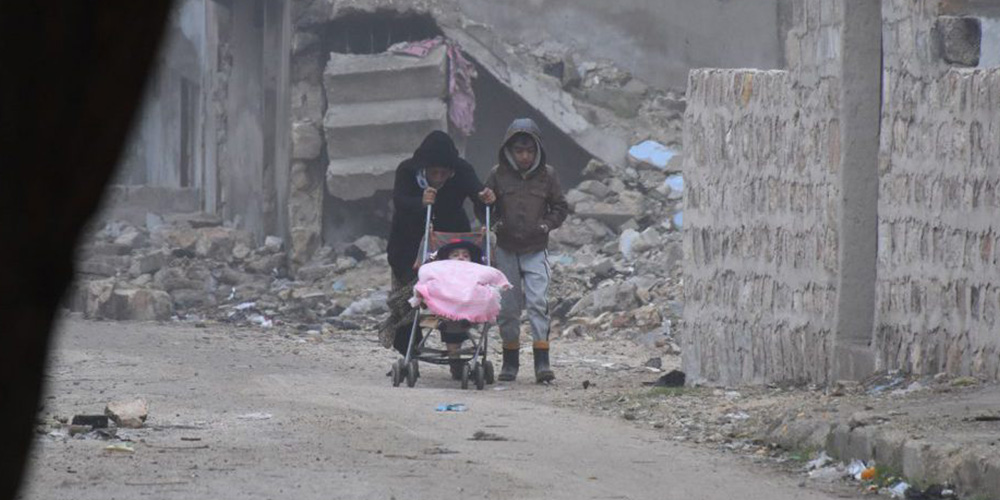 On 6 February Syria and Turkey were hit by two catastrophic earthquakes that have claimed the lives of thousands of people.
In response Jesuit Mission Australia has launched a Syria Earthquake Response Appeal to provide immediate assistance to those people most affected living in Aleppo.
Your compassion in action will help the Jesuits provide emergency assistance to people who have lost homes and their loved ones, made possible thanks to a partnership between Jesuit Mission Australia, Xavier Network and Jesuit Refugee Service (JRS) Syria.
Please donate now to help Syrian people in desperate need get back on their feet.
Donate Now
"Our hearts break seeing the suffering of our sisters and brothers in Syria. Any donation towards the Jesuits' emergency efforts will help earthquake survivors overcome this trauma," said Helen Forde, CEO of Jesuit Mission.
The Jesuits are standing in solidarity with earthquake survivors and have opened their building in Aziziyé, which was declared safe, where displaced people can find shelter and support.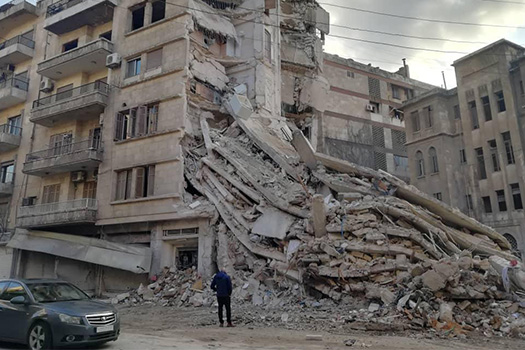 While Turkey is already having a formal Government-led response to the Emergency, in Syria this will remain a challenge. Thankfully the Jesuits already have an active presence in North-East Syria, having supported refugees there for many years, and they can focus their emergency response on assisting these vulnerable communities.
Click here to watch a video update on the Jesuits' emergency response from the Xavier Network Emergency Coordinator.
JRS Syria reports that there is significant damage in Aleppo, with thousands of houses and hospitals collapsing and becoming uninhabitable.
Vulnerable people are now homeless, shaken and frightened. Many people prefer to remain outdoors in the cold and rain fearing the aftershocks.
In addition, the people of Syria have long been suffering from decades of conflict that has displaced millions of people. Combined with the trauma of the earthquake, JRS Syria will also provide long-term psychosocial and mental health support for survivors.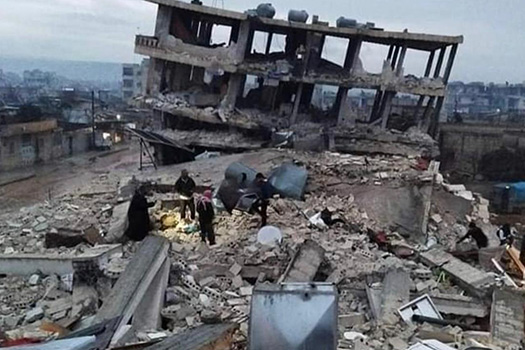 "We pray for the swift and safe recovery of all those who have been injured and for the comfort of those who have been impacted by this disaster," said Fr Arturo Sosa SJ, Superior General.
Jesuit Mission Australia stands in solidarity with the devastated families in Syria, and urges supporters to keep them in your thoughts and prayers.
Click here to donate to our Syria Earthquake Response.
Donate Now