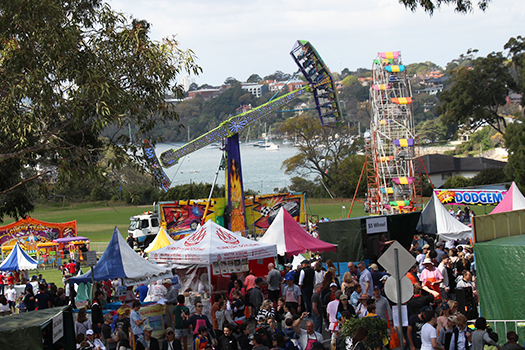 The countdown to the Bazaar begins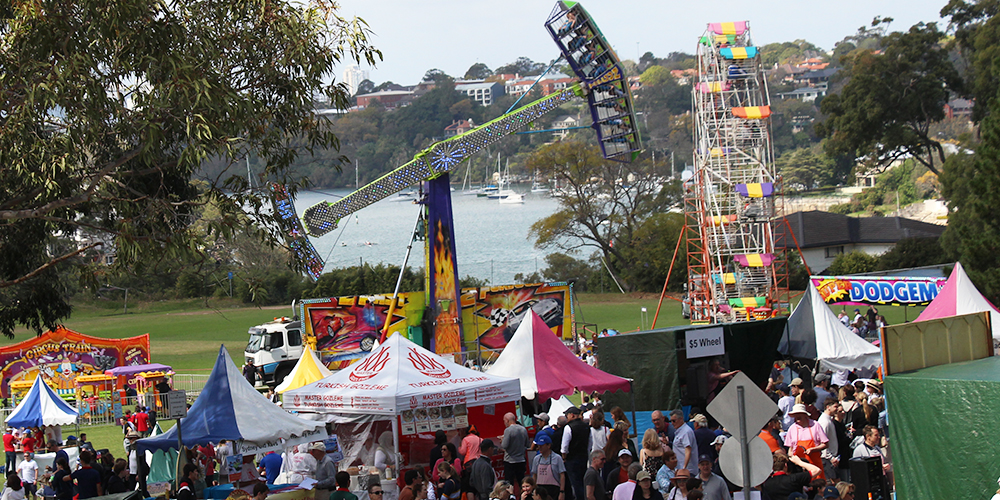 Rides Pass, Raffle Tickets and more
In two weeks, Saturday 9 September, over 5,000 people in Sydney will enter the gates of Saint Ignatius' College Riverview for the annual Jesuit Mission Bazaar.
The Bazaar is a day of fun, friendship and solidarity with rides, music, stalls, cakes, books, toys, wine auction and more, all to raise funds to support Jesuit Mission works with vulnerable communities around the world.
This community event began in 1952, to support the works of the early Australian Jesuit missionaries who were sent to Hazaribag, India, to uplift the marginalised and the outcast through education and social activism.
Fr Tony Herbert SJ, Australian Jesuit and Hazaribag missionary of over 40 years has advocated for the Dalits in Hazaribag, India, in across the board educational, health and social issues.
"Our mission, our living and our work, as far as I know, is entirely on income from Australia, and that came through Jesuit Mission. Key to this funding has been the tireless efforts from those back home involved in the Bazaar and the Maytime Fair. This funding has provided the gradual growth of infrastructure, and education, especially for women, and the incredible growth into two dioceses and our own Province," said Fr Tony.
Fr Tony arrived in India in 1965 and since then, his ministry has overseen the implementation of life-changing health and educational programs, the creation of women's savings groups and human rights issues.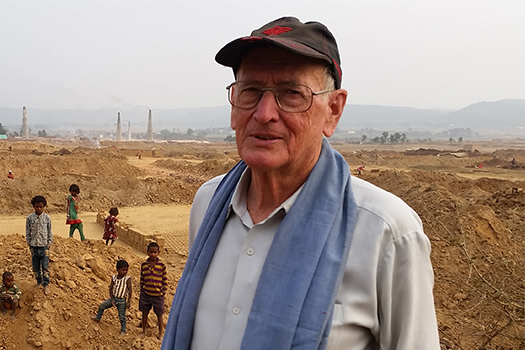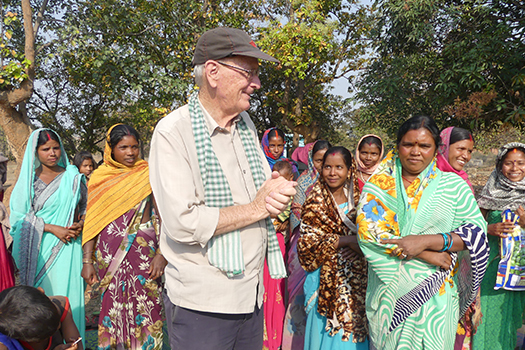 "My first impression was of crowds and blaring horns, of life on the footpath, of differences in language and culture, a place full of life and energy. In reality I was entering into an indigenous world, discovering the beauty and values of life there, finding a life reality stripped of its artificiality, but also seeing the hard reality of life without backups," said Fr Tony.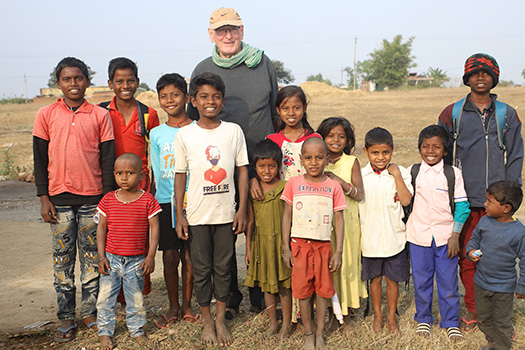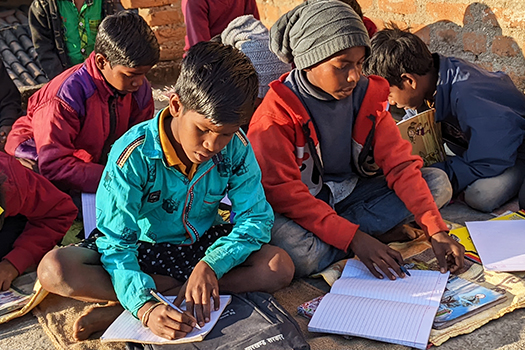 Now one of his main ministries is the Ankur project, which provides tuition centres for Dalit children and began in response to school closures during the COVID-19 lockdown. The project enables a local tutor in each village to provide tuition to village children, giving them the opportunity to continue their education and find a future path out of poverty.
Today Jesuit Mission has expanded its work beyond India, supporting programs in over 10 countries across Asia and Africa.
Funds raised at the Bazaar will support programs around the world that provide life-changing teaching and education programs; provide essential services to refugees displaced by conflict; provide healthcare and livelihood training to vulnerable communities and provide emergency relief to those most affected by disasters.
Saint Ignatius' College Riverview has generously held this event since 1952.
"During my last two years at Riverview, 1958-1959 my allotted task at the Bazaar was to run a stall, the Balloon Barrage. I wasn't too happy when the balloons burst and I had to give a prize, but nor were they when I suggested for the prize they take another three shots for free," said Fr Tony.
"I picked up contact with the Bazaar again in much later years when I returned on leave from India. The most moving thing was to find my former school companions running a variety of stalls, and to get a glimpse of how much hard work they put into preparation and running it. Darcy Hall and his team ran the children's park, John Maguire the wine stall, in their numbers the DeCarvalhos and the Meaghers were all there in competition with one another as to how to get as much money from people as they could. Notable was Michael O'Dea and the Old Boys barbecue, which is still commemorated with a plaque on the Chapel wall, in Latin, 'they cooked here lest they be cooked elsewhere'. There were also the unnamed volunteers in their dozens, the backbone of the whole program. It was all coins and raffle tickets and spinning wheels, but driving it all was a depth of commitment, they knew it was about something bigger and deeper." said Fr Tony.
Come join us on Saturday 9 September from 9am to 5pm at Saint Ignatius' College Riverview and together we can empower those living in poverty and injustice.
Click here for more information on the Bazaar, including purchasing 'All Day Rides' passes and raffle tickets.
Rides Pass, Raffle Tickets and more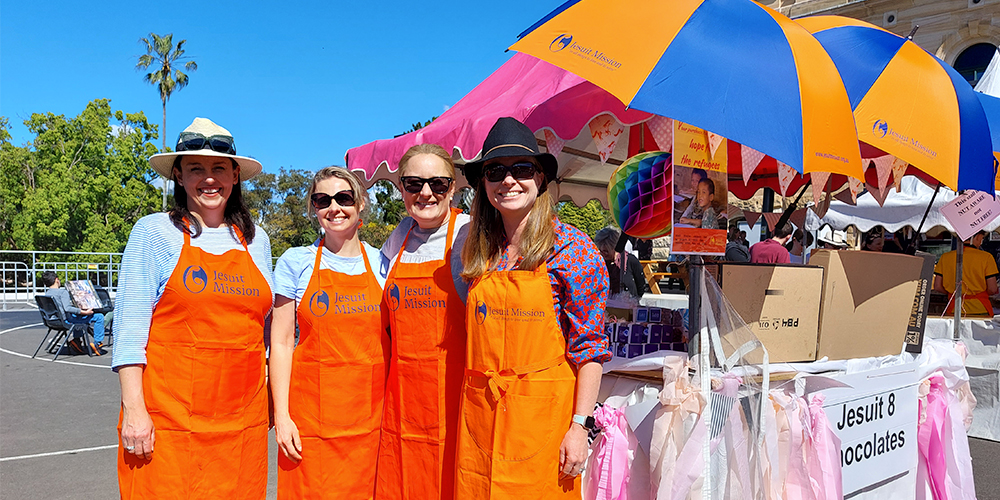 ---