Jesuit Mission Bazaar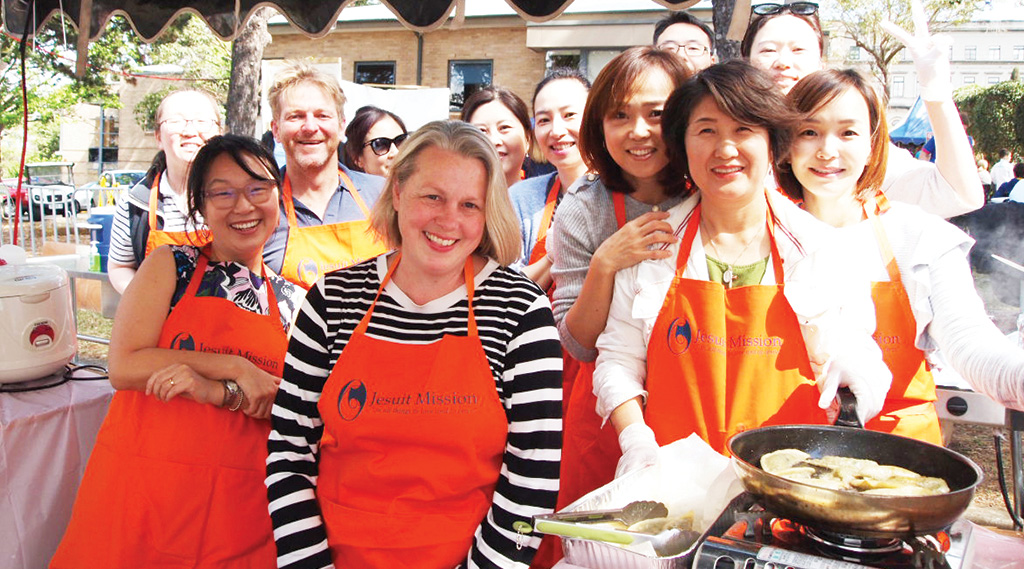 Thank you to all involved in this year's Bazaar - schools, students, teachers, parents and volunteers who made the day possible. See you all again next year!
PRE-SALES FOR RIDES HAVE NOW CLOSED. All day rides passes can be purchased on the day.
This year's raffle is now closed. The winners name will be drawn on Monday 18 September.
The Jesuit Mission Bazaar is the major annual Jesuit Mission event in NSW, and has generously been hosted by Saint Ignatius' College in Riverview for many decades, and supported by other schools, local parishes and communities in and beyond the state.
On the day of the Bazaar there will be many EFTPOS machines, cash is accepted but most stalls will be able to process transactions on EFTPOS.
PARKING AND TRANSPORT:
On-site Parking: There will be very limited parking on school grounds this year, along with some limited parking at Regis Campus. Car wash available at Regis Junior Campus.
Disabled Parking: Available on-site for government-issued disability stickers - parking access via Gate 2, Rose Garden on Riverview Street.
Drop-off and Pick-up: Passengers can be dropped off or picked up via Gate 2, Rose Garden on Riverview Street.
Street parking: Available in surrounding streets, and a shuttle bus will be operating around the neighbourhood to shuttle to the event site.
Public transport: Bus routes 253 and 254 operate and include a loop via the school - for info click here
What's On at The Bazaar
9.30am - 4.30pm: Rides Operating
10.00am - 2.30pm: Music in Ramsay Hall by Saint Ignatius' College & St Aloysius College
10.00am - 12.25pm: Music at Woods Stage by Saint Ignatius' College & St Aloysius College
10.40 am: Drumline (Second Field)
11.00 am: Magic Show (The Gartlan Centre)
11.50am: First Nations Performance (Woods Stage)
12.00 pm: Mass at Dalton Chapel (Fr Joe Dooley SJ)
12.30 pm: Drumline (Second Field)
12.45pm-2.30pm: Wine Auction
1.00pm: Magic Show (The Gartlan Centre)
2.30pm-3.30pm: Battle of the Band (Woods Stage)
5.30pm: Mass at Dalton Chapel (Fr Tom Renshaw SJ)
Jesuit Mission Bazaar Map