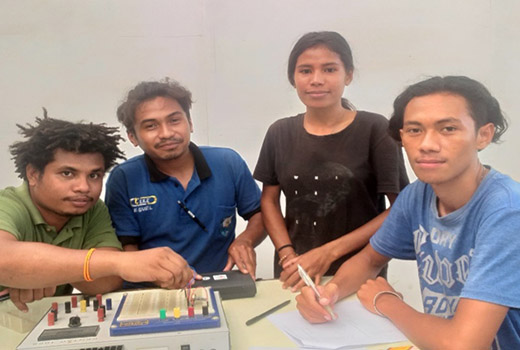 Emanuel embraces his engineering scholarship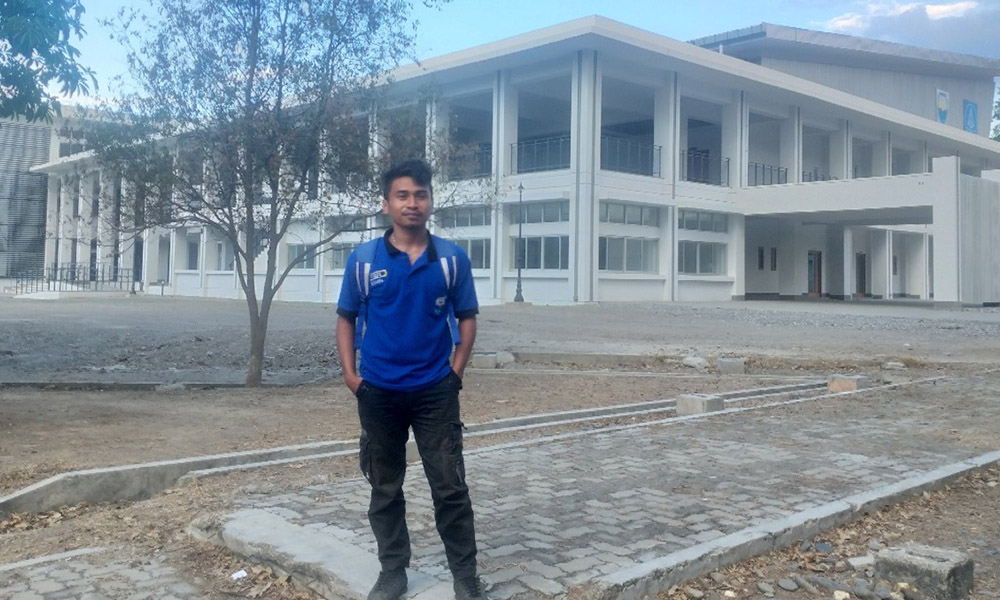 Thanks to your generosity, Loyola College graduate Emanuel is thriving in his Jesuit Mission supported scholarship at the National University of Timor- Leste Lorosa'e (UNTL).
Emanuel is thrilled to be in his fifth semester studying electrical engineering and majoring in electronics.
"When the scholarship program started in 2019, I immediately applied for the opportunity. I am very grateful that I was selected to be a part of this program," he said.
This year 32 highly motivated graduates like Emanuel, of the Jesuit-run secondary school Colégio de Santo Inácio de Loiola (CSIL), also known as Loyola College, received this scholarship for their tertiary studies.
Students of Loyola College often come from vulnerable families in rural Ulmera-Liquica, where the secondary school is located. Many parents of these students are farmers and almost all of them face the same difficulty of covering student expenses.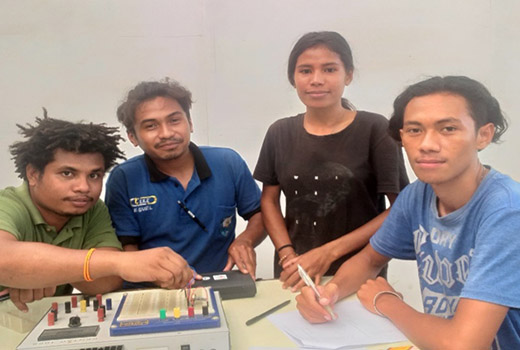 For scholarship students it is an opportunity to pursue their dreams and removes the financial stress often associated with education for some rural families in Timor-Leste.
"The allowance that we receive from this program also allows me to buy my practical equipment for my electrical class, printing materials, covers transportation costs to campus, internet for my online classes and to buy lunch at campus," he said.
During the COVID-19 pandemic most university classes across Dili were conducted online in lockdown, yet that did not deter Emanuel from giving his education his all.
"I think this scholarship program is a privilege. Life is difficult and there are many others who are not as lucky as I am. I would like to say thank you to our donors. Your sacrifice helps us thrive in our education and I hope that one day I can do the same for other people who need help," he said.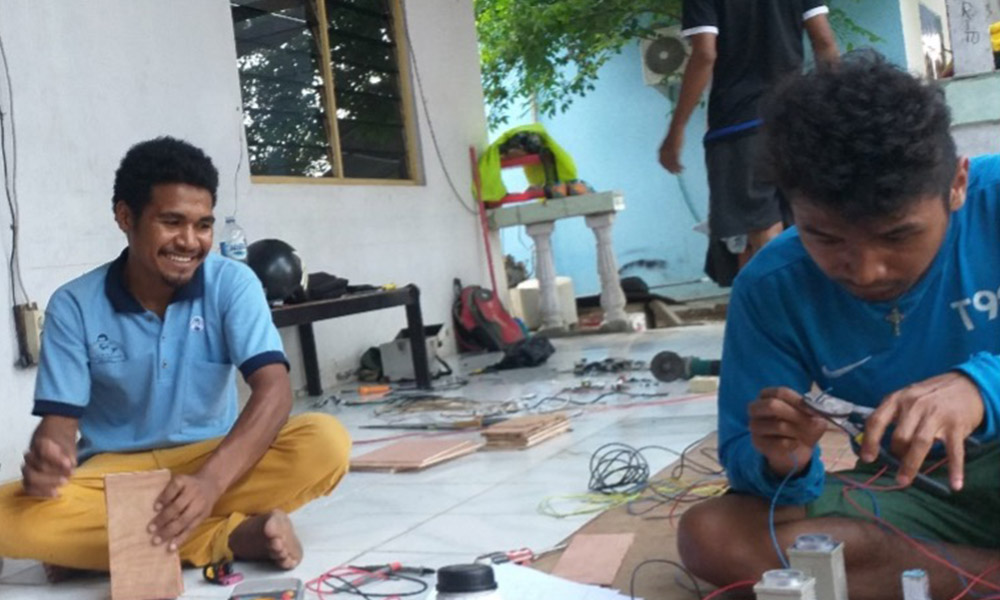 ---