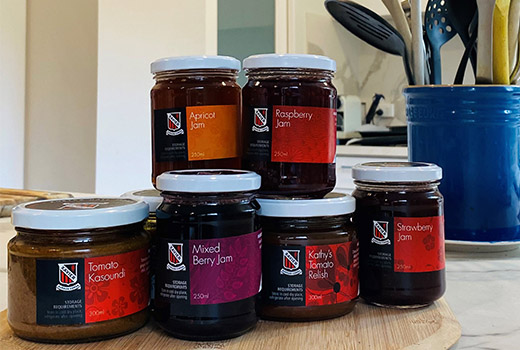 Kostka Hall jams and relishes on sale now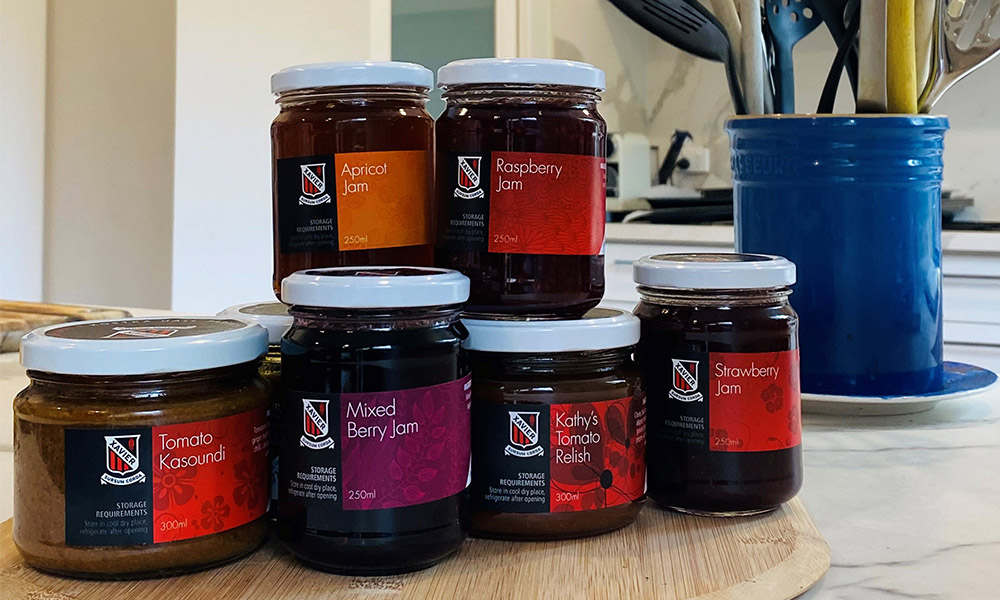 A very special thank you to Katrina Varis and all the wonderful volunteers who are working tirelessly making and distributing our jams and relishes in Melbourne.
Traditionally, a lively community of parents at Kostka Hall, Xavier College, have run a jams and relishes stall at the annual Maytime Fair to raise money for our projects overseas.
With the Maytime Fair unfortunately cancelled this year due to COVID-19 restrictions, the jams and relishes are now available online for sale and our volunteers are delivering the goods themselves.
"As a school holiday activity my children have been packing orders and my 17 year old is getting her 'Learners' hours up by driving to different people's houses. We're only allowed to go 10km, so we meet another volunteer and give them orders that are within their 10km that they deliver. We know what's in our 10km zone now that's for sure," she said.
Katrina is a member of the Maytime Fair Committee and parent at Kostka Hall, who is responsible for a number of stalls at the Maytime Fair, the success of which is hinged on the dedication of incredible volunteers like herself.
"This year and last year, we've probably had 8-12 people, current parents and past parents that have contributed by cooking by themselves, making jams and relishes. Now there are 550 jars in my living room!"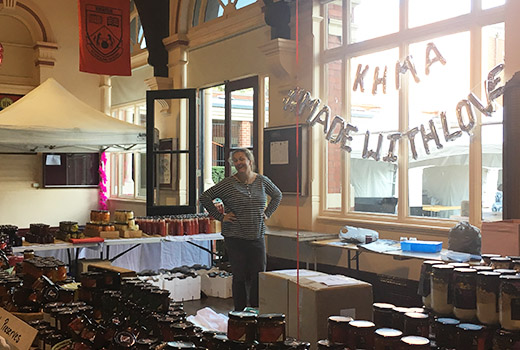 The Jesuit Mission Maytime Fair is a beloved institution that has been hosted by Xavier College for 70 years. It is only made possible by the great work of our volunteers and the support from the wider community.
"Jesuit Mission and Xavier College have built an important community together to support those in need. It gives parents and students a reason to give back. When we do have a Fair the kids contribute, they make cards or lucky dips for the stalls. They're participating and they begin to understand the big wide world and a greater purpose," she said.
If you live in Melbourne and would like to support vulnerable communities overseas, you can purchase jams or relishes made by our volunteers at fundraise.jesuitmission.org.au/shop.
Delivery is currently available to those who live within 10 km of a Xavier campus, all other orders will be available for collection at Jesuit Mission Office, 130 Power St, Hawthorn once lockdown restrictions ease.
Click here to visit our online shop
---