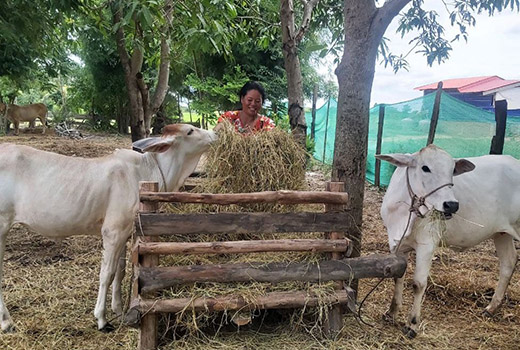 Mrs Neang plants a future for her family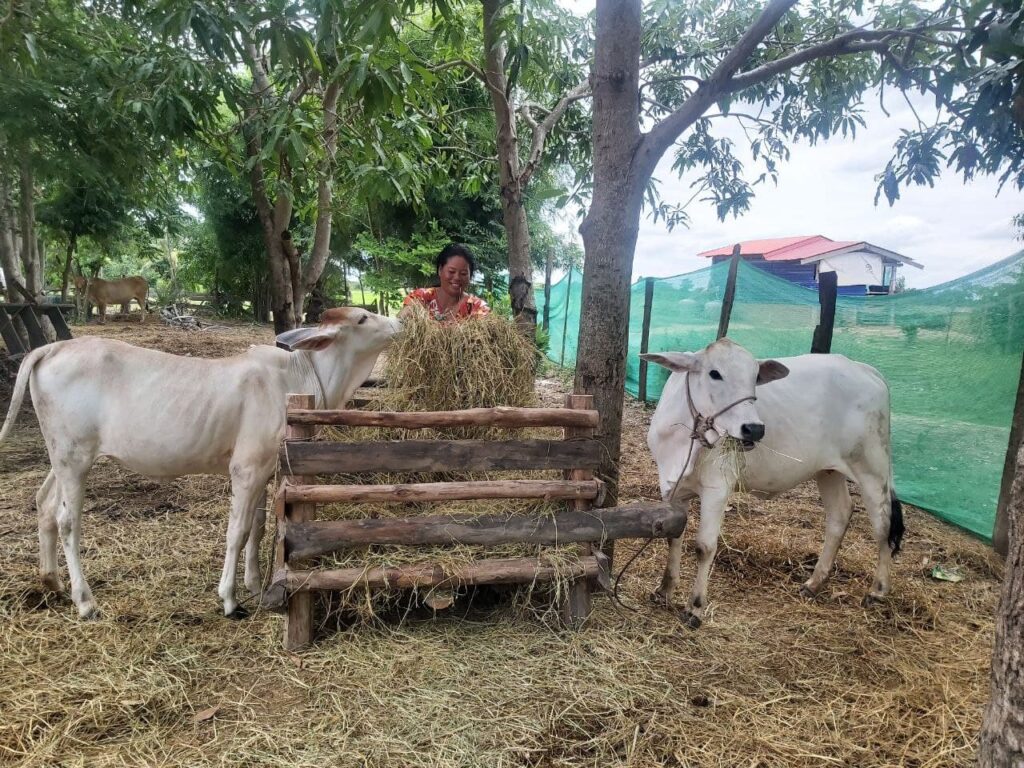 Thanks to your generosity, farmers in Cambodia like Mrs Neang, are being trained in sustainable agricultural practices to save money and triple their yield.
Run by our partner Karuna Battambang Organisation (KBO), the project teaches farmers skills in growing rice, vegetables and fruit, as well as raising animals. In addition, the project fosters collaboration and sharing amongst local people through self-help groups.
Locals are trained in the System of Rice Intensification (SRI), an agricultural technique developed by a French Jesuit priest that uses less seeds, less water, and no chemicals.
"With SRI, I was able to make a profit," said Mrs Neang, a 37-year-old mother with two sons and three daughters who joined the program in Banteay Meanchey Province in 2020.
"At first, I didn't believe that the SRI rice could bring a good harvest, but I tried it out in 2020 and the harvest was unexpected," she said.
The three-year project aims to train 550 small landholder farmers in sustainable practices including rice harvesting, animal raising and waste management.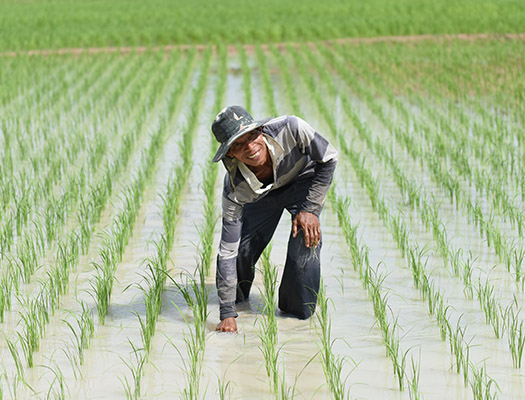 Before joining the SRI project, Mrs Neang was a construction worker and helped her husband with chemical rice farming activities, which proved to be very expensive and left their family in debt.
Now debt free, Mrs Neang welcomes an exciting future for her and her family.
"My family's lives are better than before, please continue to support us and other families to live in better conditions," she said.
In order to provide her children with a better education, Mrs Neang will expand her activities to include chicken and pig rearing, whilst her husband continues to work as a construction worker to earn additional income for the family.
Many Cambodian families are experiencing economic hardship during the pandemic with loss of employment in the factory and tourism sectors.
To help support families during this difficult time, KBO has also been providing emergency relief packages and additional farming supplies to vulnerable communities.
"My heartfelt appreciation to the donors and KBO staff for their support and generous advice during this challenging situation," she said.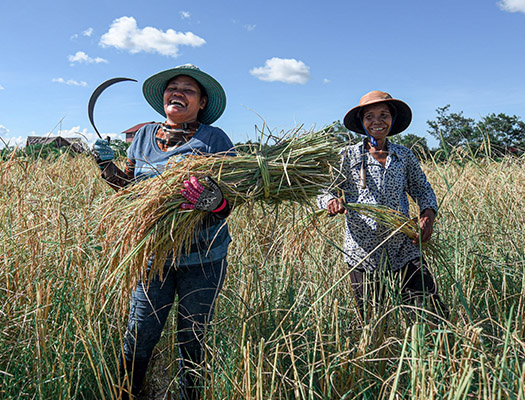 ---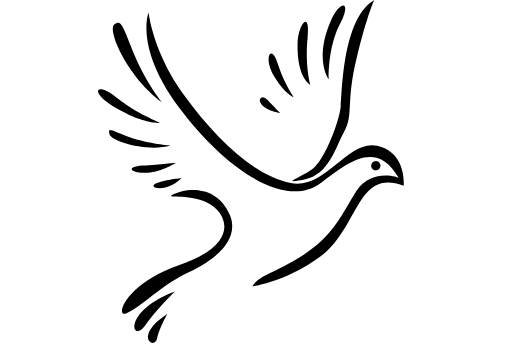 Let us join together in the Prayer of Restoring Consolation, written by Fr Michael Hansen SJ, National Director of the First Spiritual Exercises Program.