New generations ready for livelihood success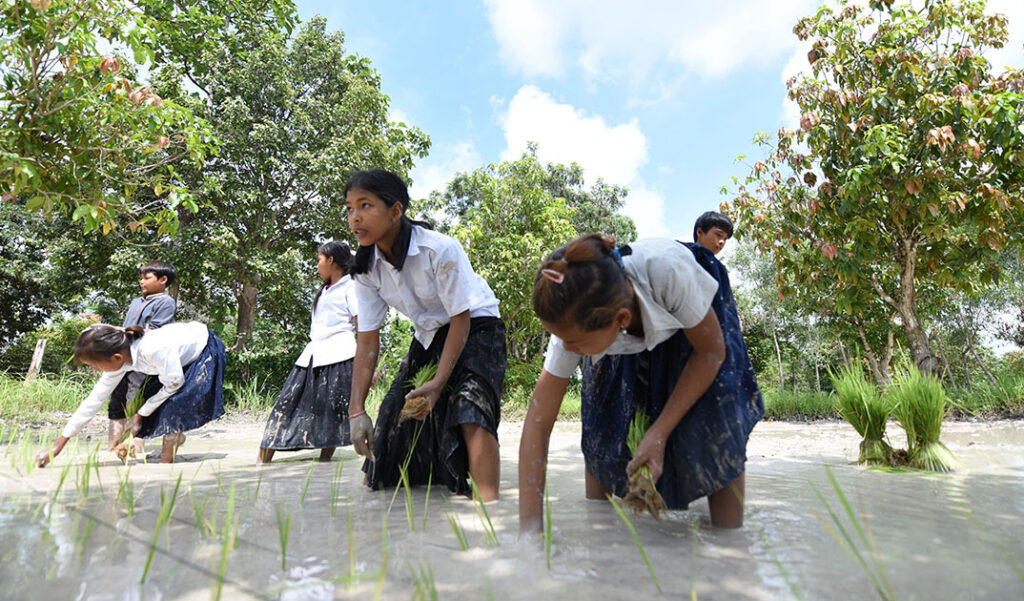 In rural Cambodia, many families face food shortages because of difficult conditions for agriculture.
Thanks to your generosity, our School Children's Project is providing children in Cambodian schools with training in agriculture and ecology through the System of Rice Intensification (SRI) method. This simple method of rice farming, developed by a French Jesuit priest, reduces costs and increases production. It puts rural farmers in a significantly better position to provide for their families and build a stronger future for their community.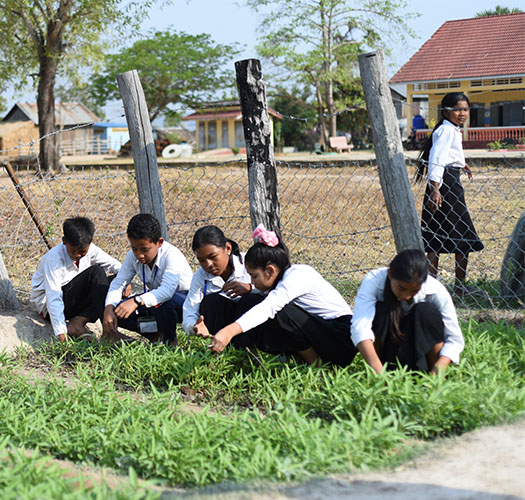 Together with our program partners—Jesuit Mission Cambodia, Xavier Jesuit School, and Karuna Battambang Organisation—we worked in four schools in rural Cambodia, benefitting 118 students last year. And, with your help, we plan to extend the SRI program to six more schools.
Our team are teaching young students SRI techniques so they can grow up knowing the best approach to successful rice farming. An important part of this training is the preparation of land plots for the students to practise transplanting rice themselves.
Also, as part of our agriculture education, we are giving each of the participating schools about 100 story books in the Khmer language for their library. Each participating school is also given support for teaching the children traditional Cambodian dance.
Thank you for generously providing the practical support, families in rural Cambodia need!
"We cannot underestimate the needs of the distant rural schools with very limited facilities…Our aim is to get the children of these schools to experience the SRI method. It goes back to a new start for the rice planting process and they can experience the great value of this method at the end."
---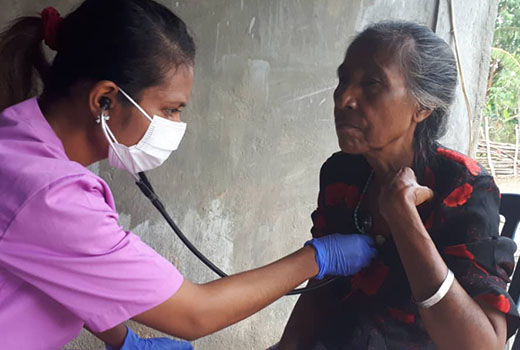 Let us join together in the prayer for Service, written by Fr Michael Hansen SJ, National Director of the First Spiritual Exercises Program.
Posted 26 February 2021