Maytime Fair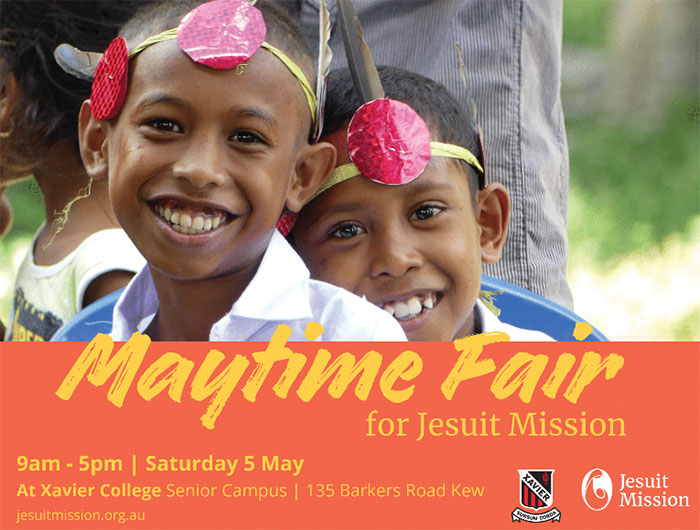 The Maytime Fair is our major annual Jesuit Mission event in Victoria supported by Xavier College, local schools, parishes and other communities in and beyond the state.
9am - 5pm | Saturday 5 May 2018 Xavier College - Senior Campus, 135 Barkers Rd, Kew, VIC
Every year, 100% of the proceeds are donated to support the work of the Jesuit Mission, to help people living in the margins in more than 10 countries including Cambodia, Timor-Leste, India and Myanmar. ​The Fair will include activities, amusements and rides for people of all ages as well as a variety of music, a huge array of food outlets, stalls featuring home made and local food delicacies, stores including second hand books and various raffles.
​For more information contact engagement@jesuitmission.org.au